There's often no substitute for experience in the Big Ten.
Veteran players are often the backbone of the conference's most successful teams, particularly in key positions like quarterback, offensive line and linebacker.
But, just how important is experience spread over an entire roster? Data compiled by the Journal Star about every Big Ten program's roster retention rate reveals that some programs excel at keeping players for multiple seasons, while others struggle at the same task.
Roster retention
Determining roster retention begins with a simple calculation. Take a team's roster and define how many players returned from last year's roster. An example: Nebraska's 2019 team consisted of 159 total players — 96 of those players remained with Nebraska in 2018, which makes a retention rate of 60.4%.
Over a four-year period from 2019-2022, every Big Ten team retained between 60-75% of its roster on average. But, certain schools stand out above the rest of the pack.
From 2019-22, teams with stability at head coach did the best at retaining players within their programs.
Three of the top four teams in retention rate hail from the Big Ten West with longtime head coaches over this period — Wisconsin's Paul Chryst (2015-22), Northwestern's Pat Fitzgerald (2006-present) and Iowa's Kirk Ferentz (1999-present). Of the top seven teams with the best roster retention, only two made a head coaching hire during this period — Ohio State with Ryan Day and Michigan State with Mel Tucker.
Contrast that with the bottom half of the Big Ten, where there's plenty of coaching overhaul. Penn State, Purdue, Indiana and Nebraska all had one coach from 2019-22, while Illinois, Maryland and Rutgers all changed head coaches during this period.
Best and worst offseasons
Perhaps unsurprisingly, the recent proliferation of the transfer portal has affected teams' ability to retain their players. Five of the 10 worst offseason marks in roster retention come from the most recent year in 2022, while four of the 10 best marks come from the year prior in 2021.
Naturally, the additional year of eligibility granted to players due to the COVID-shortened 2020 season impacted the inflated rate of returners in 2021 and the decreased numbers in 2022.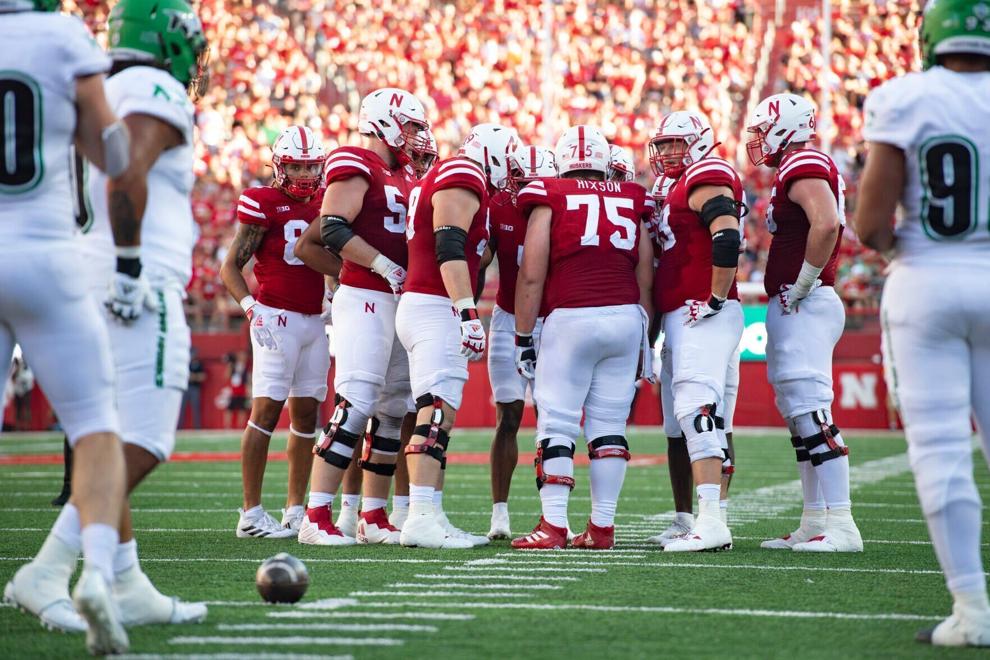 When it comes to roster retention, there is a clear give-and-take relationship from one season to the next. Indiana had the best mark of any Big Ten school in 2021 when 98 of the 121 players on its 2021 roster returned from the year prior, only to completely overhaul its team in 2022 with 66 returners on a 125-man roster.
At Rutgers, the 2021 season is a clear aberration to its overall trend. The Scarlet Knights already had two of the conference's worst rates in 2019 and 2020 and followed up the inflated 2021 season with a conference-worst 48.46% retention rate in 2022.
Roster size
Nebraska's struggles with roster retention can be partly explained by its massive roster sizes. Because most Big Ten teams average roughly 110-120 players per season, 11 of the conference's 14 teams have similar four-year roster size totals ranging in the mid-to-high 400s.
Then, there's Iowa, which averaged 129.5 players per year over this period and Michigan, which averaged 141.25. And even far beyond those two schools is Nebraska, with a whopping four-year average of 156 players on its roster per season.
On one hand, Nebraska's large roster numbers should theoretically give the Huskers an advantage in the experience-driven Big Ten. But, when the bulk of that 156-man roster are walk-ons who rarely (if ever) see the field, the numerical advantage goes away.
Even worse, Nebraska struggled to keep its scholarship players in the program for multiple seasons under Scott Frost. Nebraska's 2018 recruiting class featured 22 high school signees, and only nine remained on the roster within three seasons. The 2019 class was more steady, with 14 out of 27 players remaining with the Huskers by 2022. And while it's still early to tell with the school's 2020 recruiting class, over half of its signees had left the program within two seasons.
The on-field results
If experience is truly so important in the Big Ten, then the teams with the best roster retention rates should win more games, right? The data supports it.
The schools with the seven best roster retention rates (Wisconsin, Northwestern, Ohio State, Iowa, Minnesota, Michigan and Michigan State) totaled 213 wins over this four-year period, while the Big Ten's bottom half won 146 games.
While win totals are slightly affected by the shortened 2020 season, the teams with the best roster retention averaged 7.6 wins per year; the teams with lower roster retention averaged 5.2 wins per season.
Takeaways
While there is a relationship between roster retention and winning, it's difficult to say which way that relationship goes. Do schools win more games because they keep players on their roster from season to season, or do players want to stay because their team is already successful?
The transfer portal is a tremendous tool for teams to fill short-term needs and add talent on a yearly basis. But, for teams that begin to rely on it year-in and year-out, the concept of roster retention could become an afterthought.
And for Nebraska in particular, it will be interesting to see whether head coach Matt Rhule can reverse this trend. Will Nebraska's roster size decrease in coming years, and will Nebraska be able to keep players on its roster in larger numbers?
The data suggests that Rhule and Nebraska would be wise to do both.