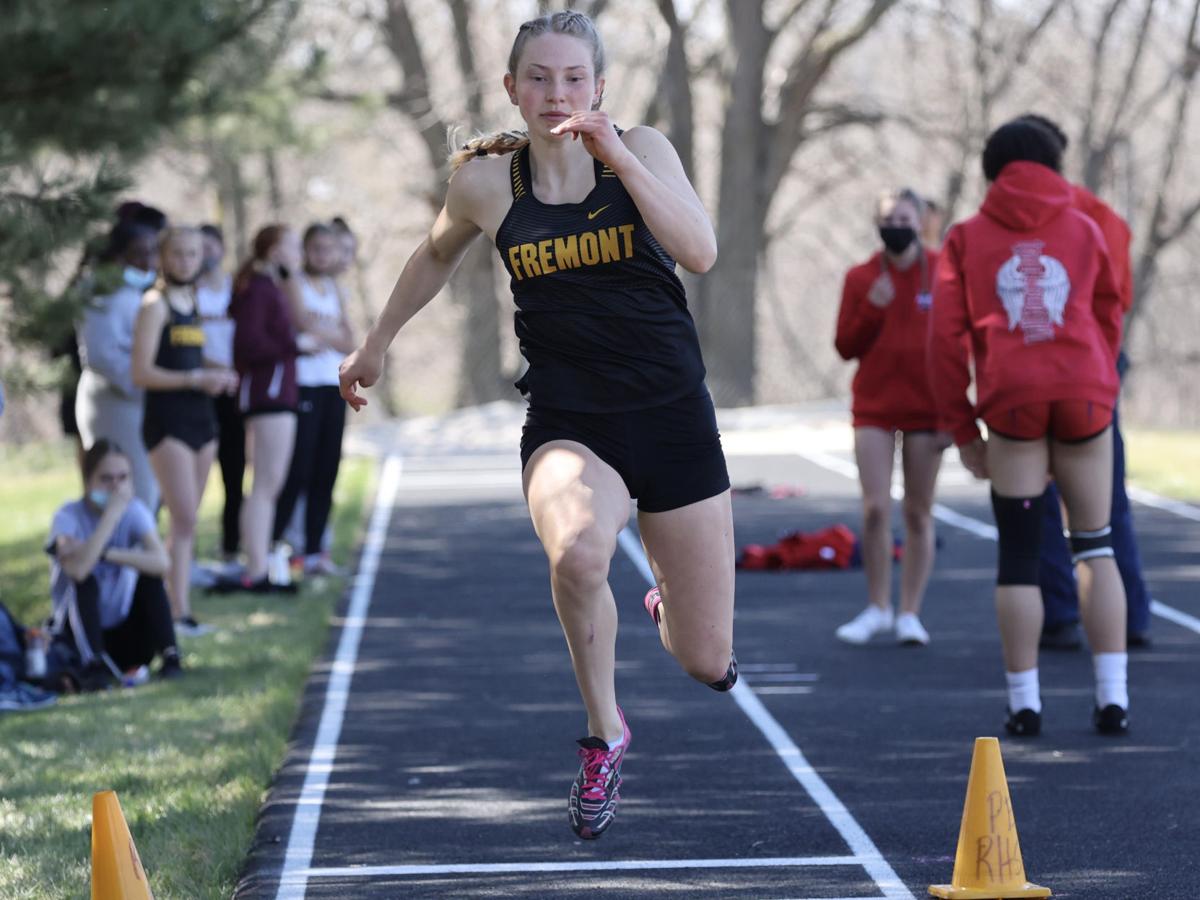 The Fremont girls track team won the Ralston Rams Relays Saturday in commanding fashion, totaling 126 points to take home the team prize.
The Lady Tigers won 10 of the relays at the meet.
The 4x1600m relay team of Chloe Hemmer, Avry LaFavor, Mara Hemmer and Emily Nau cleared the four miles in 23:16.21 to claim the gold.
In the 1,600m sprint medley relay, Lily Vaughn, Tania Gleason, Emmalee Sheppard and Elli Dahl combined for a time of 4:20.66 to win the race.
In the distance medley, Maris Dahl, Mara Hemmer, Mia Wagner and Nau claimed the top spot with a time of 13:09.10.
In the traditional relays, the Lady Tigers went three for four in first place finishes.
Fremont's 4x200m team of Hannah Meyer, Sydney Glause, Sheppard and Gleason clocked in at 1:48.66 for the top spot.
The 4x400m crew of Glause, Ella Cooper, Maris Dahl and Elli Dahl logged a 4:12.06 to win and the 4x800m team of Jaiden Rensch, Allison Merrill, Maddi Grosse and Shelby Bracker finished in 10:25.56.
The only non-first place finish was a runner-up finish in 49.98 by the 4x100m quartet featuring Cooper, Glause, Meyer and Gleason, which was .04 seconds shy of a win, getting edged out by Blair.
Hailey Newill, Morgan Brahmer, Maddie Grosse and McKenna Murphy combined for both the 4x100m hurdles and 4x160m races, taking third in the shorter race and fourth in the longer run.
Hadley Dowty led the Lady Tigers discus trio to a relay win, taking home the top spot as an individual with a throw of 113'. Mia Knigge and Mackenzie Kinning added throws of 87'9" and 84'10" to give Fremont a winning mark of 285'7".
Kinning provided the top throw in the shot put to lead the Lady Tigers to a first place finish in the team portion.
Kinning landed a throw of 38' 2 ½" to take third. Ellah Hofer added a distance of 33' 81/2" and Knigge took 10th at 32'4".
A runner-up finish by Sheppard in the long jump helped Fremont win the relay crown in the event.
Sheppard landed a leap of 15'6 ½". Meyer added a leap of 14'9 ½" and Cooper notched a distance of 14'7".
Fremont also won the pole vault relay with a combined height of 26'. Newill was the top finisher, taking third on jumps at 9'6" followed by Maddie Everitt in fourth at 8'6". Ali Pena took sixth with a final height of 8'.