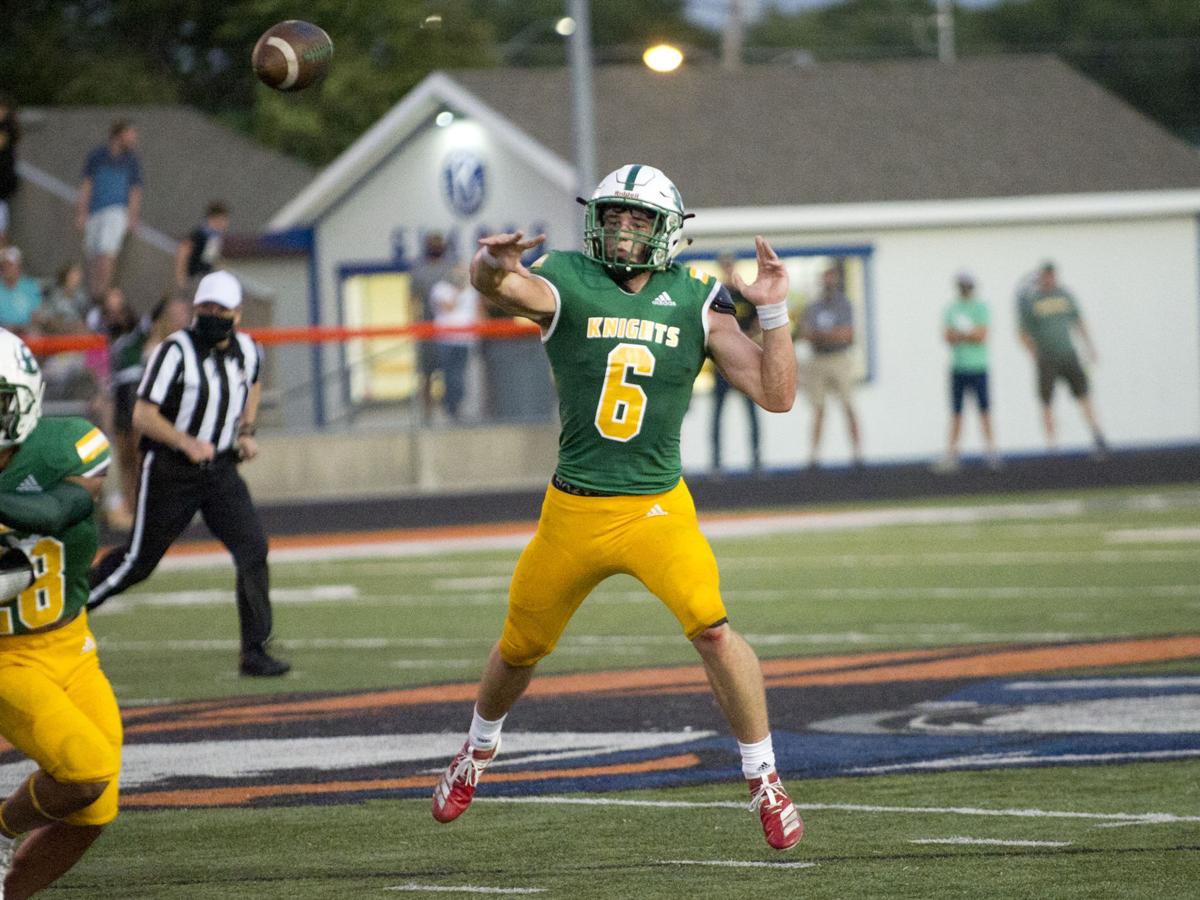 Bergan junior Koa McIntyre picked up his first Division I football scholarship offer Wednesday night.
The Black Knights of Army offered McIntyre a landing spot to play quarterback at the highest level of college football.
McIntyre is coming off his first year as Bergan's signal caller in which he accounted for 3,443 yards of total offense—becoming the first Knight to pass for over 1,000 yards and rush for another 1,000 yards as well as the first 2,000-yard passer and 1,000-yard rusher—the most total offense by a single player in Bergan history.
McIntyre was responsible for 48 touchdowns on the year—throwing for 31, rushing in 16 and also took an interception back for a score.
His 31 passing touchdowns are the most in a single-season and he also owns the longest touchdown run in school history after a 97-yard touchdown run against Lincoln Lutheran.