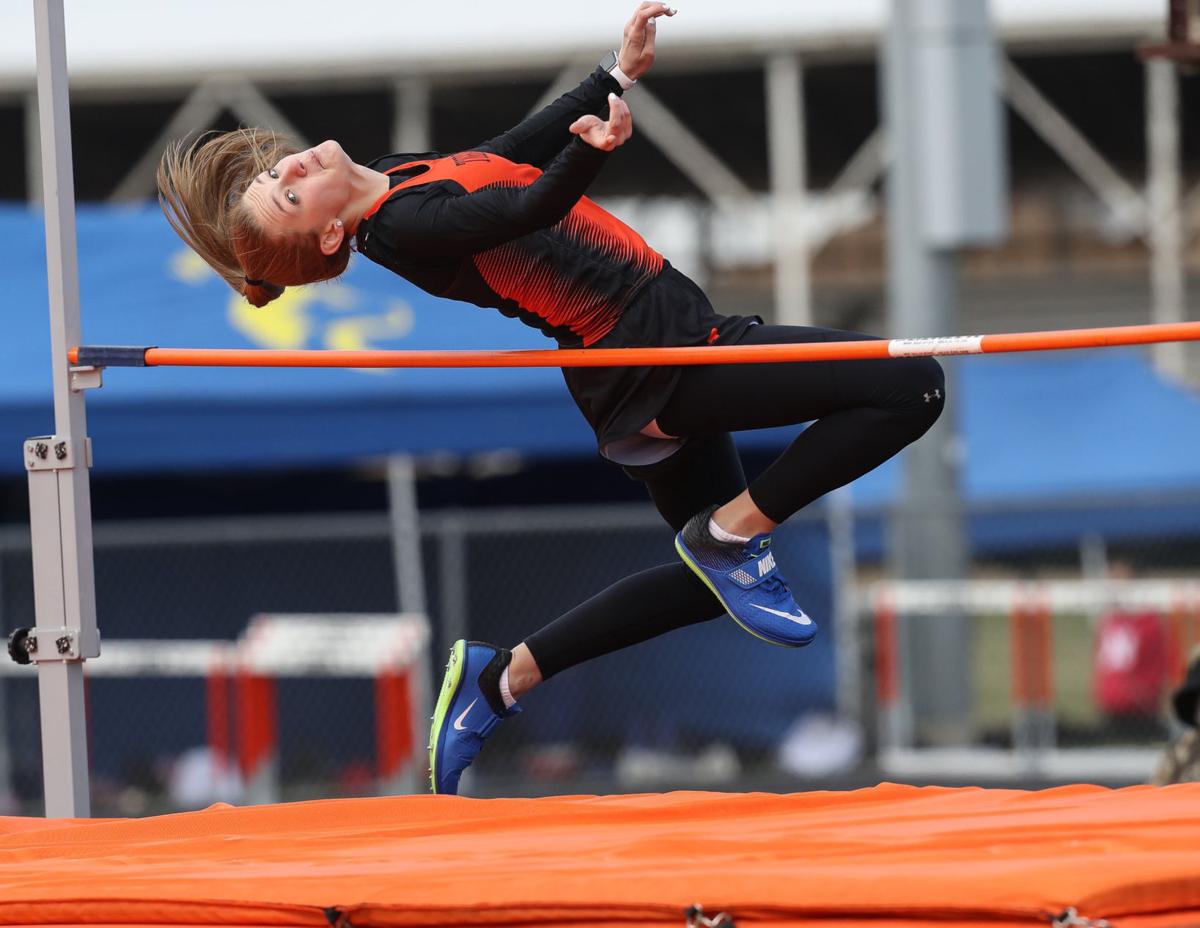 North Bend Central competed in the Stanton Invitational Tuesday with four Lady Tigers bringing home first place finishes at the meet.
Katilyn Emanuel had a busy day, winning the triple jump with a distance of 36'½", taking second in the 100 yard hurdles in 16.53 and finishing third in the 200m with a time of 27.75.
Anna Hallady took home the top spot in the discus with a winning throw of 117'7" while also taking fourth in the shot put with a have of 29'10".
Ally Pojar picked up where she left off in the high jump, winning by clearing 5'2" and also came in third in the 400m race with a time of 1:06.53.
Sydney Emanuel won the 800m in 2:41.
Aleya Bourek finished second in the 1600m in a time of 6:11.43.
Cierra Kluthe took third in the 100m with a time of 13.07. Hannah Williams also took third with a time of 53.05 in the 300m hurdles.
Two of the Lady Tigers relay teams finished runner-up in their races, with North Bend Central clearing the 4x800m in 10:48.82 and the 4x400m combining for a 4:40.83.
On the boys side, Colin Rhynalds led the Tigers with a third place finish in the 300m hurdles in 47.34 to go along with a fifth place finish in the 110m hurdles in 18.20.
Asher Endorf also placed in the 110m hurdles, taking third in 17.73 to go along with his sixth place finish in the high jump after clearing 5'4".
Brode Johnson cleared 5'8" in the high jump to place fifth.
Landon Krenzer had a pair of sixth place finishes with a throw of 117'2" in the dicus and 39'6" in the shot put.
Carter Richardson claimed third in the 800m, clocking a time of 2:23.42.
Noah Post added a fifth place finish in the pole vault, clearing 8'6".
The Tigers 4x800m relay took fourth in 9:50.00 while the 4x100m relay team finished fifth in 47.35.