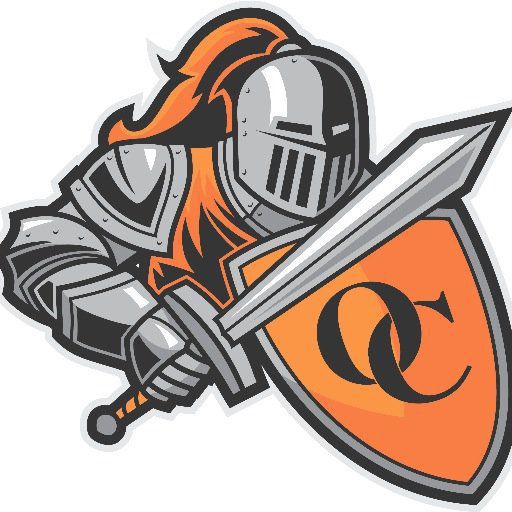 OAKLAND — St. Paul's undefeated season came to a crashing halt Friday night at the hands of Oakland-Craig.
The Wildcats, the top-ranked team in Class C-2, fell behind 22-0 in the opening quarter and the second-ranked Knights went on to record a 54-13 win in the semifinals of the state playoffs.
"We knew they got off the ball really, really well," St. Paul coach Rusty Fuller said. "We just didn't know how well until we saw it in person. I think we got caught off-guard from it at the beginning of the game."
Oakland-Craig drove 65 yards for the first score. Ian Lundquist capped the march with a 4-yard touchdown run. Jaron Meyer's two-point conversion made it 8-0 with 8:20 left in the opening period.
Following a St. Paul punt, the Knights drove 55 yards with Coulter Thiele covering the final 19. Colten Thomsen's conversion run made it 16-0 with 4:27 left in the quarter.
Caden Nelson got in the scoring act with a 1-yard TD run with :06 remaining that stretched the advantage to 22-0.
"I thought our offensive line was fantastic," Oakland-Craig coach Joe Anderson said. "We have been able to start really fast all year."
Anderson didn't want the Knights to handle the postseason challenge any differently than a regular-season game.
"Our first quarters have been really good this year and we just told the kids to treat this like any another game," he said.
The Wildcats, who finish the season at 11-1, got a spark in the second quarter from running back Eli Larson. The junior opened the period with a 1-yard TD run and ended it with a 47-yard score with :19 left in the half.
The Knights, though, responded after the first Larson score. Meyer had a 55-yard touchdown run and later added a 30-yard scoring run to make it 38-13 at halftime.
Nelson added a pair of 3-yard touchdown runs in the second half to complete the scoring.
Meyer finished with 103 yards rushing on six carries while Thiele ran for 103 on seven attempts. Nelson added 51 yards on 10 attempts
Oakland-Craig advances to the state final against Sutton at 2:45 Nov. 26 at Memorial Stadium in Lincoln. The Mustangs edged BRLD 38-28 in the other semifinal.
Oakland-Craig 22 16 8 8 — 54
OC — Ian Lundquist 4 run (Jaron Meyer run)
OC — Coutler Thiele 19 run (Colton Thomsen run)
OC — Caden Nelson 1 run (run failed)
SP — Eli Larson 1 run (kick failed)
OC — Meyer 55 run (Lundquist run)
OC — Meyer 30 run (Lundquist run)
SP — Larson 47 run (Jackson Seward kick)
OC — Nelson 3 run (Lundquist run)
OC — Nelson 3 run (Lundquist run)
Get in the game with our Prep Sports Newsletter
Sent weekly directly to your inbox!