Coach: Mel Tucker (1-0, first season).
2018 Record: 5-7, 2-7 Pac 12.
Offensive averages / national rank
Defensive averages / national rank
Special-teams averages / national rank
You have free articles remaining.
Why you may need Rolaids
1. Colorado looked better offensively in its opener than Nebraska did. Not sure too many people saw that coming. This is still a team that went 5-7 last year adjusting to a new scheme, but the Buffaloes have proven weapons in quarterback Steven Montez and receiver Laviska Shenault. Throw in receiver Tony Brown, who led CU with 71 yards against Colorado State, and running back Alex Fontenot, who rushed for 125 yards and three scores in his first career start, and a Nebraska defense that played well last week will have its hands full.
2. Nebraska is going on the road, where it hasn't won in awhile — by the time Saturday gets here, the Huskers will have gone 680 days since their last road win. That victory came Oct. 28, 2017, at Purdue, when NU needed a touchdown pass from Tanner Lee to Stanley Morgan with 14 seconds left to beat the Boilermakers 25-24. Since that night, the Huskers have allowed 54, 56, 56, 41, 34, 36 and 31 points while losing seven straight games away from Lincoln. That's an average of 44 points per game.
3. Even though both teams have a game under their belts, it still feels like there are plenty of unknowns for both sides. How will Nebraska's offense respond after last week's subpar performance? How does Colorado's defense answer after getting gashed by a Colorado State unit that went 4-8 last year? How do new head coach Mel Tucker, his assistants and their players handle his first true home game (the Buffs and CSU played in Denver to open the season) against one of CU's most heated rivals?
Why you might chill
1. Colorado State can throw it around — the Rams were 13th nationally last year in passing yards per game — and had little trouble moving the ball on Colorado for the first three-and-a-half quarters of last week's game. Playing in a 3-4 scheme, the Buffaloes were often victimized on the edges as CSU attacked horizontally. Now, think about the playmakers NU can deploy outside: Maurice Washington, JD Spielman and Wan'Dale Robinson could all be in for big games.
2. A Nebraska defense that was an abject disaster in 2017 opened 2018 by sacking Colorado quarterback Steven Montez seven times. That number accounted for nearly a third of Nebraska's season sack total (24). The Buffaloes will make some plays with their high-level skill players, but can the guys up front consistently keep Nebraska from disrupting things? NU defensive coordinator Erik Chinander said Tuesday he liked his defensive line against Colorado's offense. 
3. Colorado is the home team, but how much of a home-field advantage will the Buffaloes have? If the Nebraska faithful are able to snap up enough tickets to neutralize, or at least lessen, the effect of the home crowd, that can only help NU in what should be a charged atmosphere. Perhaps the most important pregame storyline will be just how much red finds its way into Folsom Field.
Last week's 52-31 win over Colorado State marked just the third time in CU's history the Buffaloes scored 50 or more points in a season opener. The last time came 65 years ago in a 61-0 win over Drake.
Colorado had zero turnovers and zero sacks allowed last week against Colorado State. The Buffaloes were one of just three teams nationally last week to have zeroes in both columns, along with fewer than five penalties (CU was penalized four times for 43 yards).
The average price in dollars of a single ticket for Saturday's game. According to a report in The Denver Post, the Nebraska-Colorado matchup has the third-most expensive ticket price of any event in the Denver/Boulder area in 2019, behind only concerts by the Rolling Stones ($333) and Elton John ($313).
Press coverage
Selected quotes from Colorado head coach Mel Tucker's press conference previewing Saturday's game.
On how he has approached the Nebraska game with his team:
"First of all, you really can't downplay rivalry games. You have to embrace them. They are what they are and that's what makes this game great. However, our focus is really on the preparation and what it's going to take to put ourselves in a position to perform the way we need to perform in the game. I just put a message out … again that I don't want our guys talking. This is not a time to talk, this is about preparation. There's already a date on the game."
On rivalry games he's been involved with:
"I anticipate this one being probably the most intense because it's the one that's up next. And you're only as good as your next game and that's where your focus has to be. But, rivalry games, in my experience, are usually the hardest-hitting, cleanest football games that you're going to play."
On Nebraska quarterback Adrian Martinez:
"He's an excellent playmaker. It's rare to see a quarterback that can throw the ball accurately in the pocket and is also a threat to run at any moment. I believe your quarterback has to be your number one competitor, and on tape, he looks that way. He puts a lot of pressure on you defensively because of all the things that he can do. Everyone's going to be at the point of attack on every play. We'll have to be at our best. Some players you can win with, and some players can win for you, and he's the type of guy that can win for you."
On if he will have jitters coaching his first game at Folsom Field:
"I don't think of it that way, in terms of jitters and things like that. Obviously I'm looking forward to playing at home. We got a great venue, a great stadium, our fans are going to be loud. Our students are going to be into it. You know, Ralphie is going to be running a little bit faster. It's really about our focus and our preparation leading up to the game. The game will take care of itself."
Nebraska's foes for 2019
South Alabama (Aug. 31)
The good side (heads): The Jaguars have an excellent coach in Steve Campbell, who has won a Division II national title (at Delta State), a junior college national title (at Mississippi Gulf Coast) and a FCS conference title (at Central Arkansas).
The flip side (tails): It's just the second year of Campbell's rebuilding job, as the coach tries to lure more talent to the school. In seven years as an FBS program, the Jaguars have yet to have a winning record. 
Colorado (Sept. 7)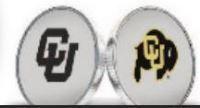 The good side (heads): Steven Montez and Laviska Shenault give the Buffaloes one of the top quarterback-receiver combinations in the country, something Nebraska fans are all too familiar with. Montez is a senior with 27 career starts. Shenault is likely headed to the NFL after this season.
The flip side (tails): A lot of unknowns with a new coach in Mel Tucker. Colorado lost its final seven games last season after starting the year 5-0. Can Tucker, the former defensive coordinator at Georgia and Alabama, bring more toughness to the Front Range?
Northern Illinois (Sept. 14)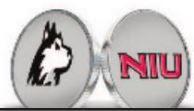 The good side (heads): The Huskies should be solid defensively, despite the loss of two-time All-American Sutton Smith. All three starting linebackers return, as do both starting safeties from a unit that ranked 34th nationally in scoring defense.
The flip side (tails): NIU was a disaster on offense in 2018, with the team ranking 120th or worse nationally in scoring, passing and total offense. This season has seen a wide-open quarterback race to lead what will be a brand new scheme.
Illinois (Sept. 21)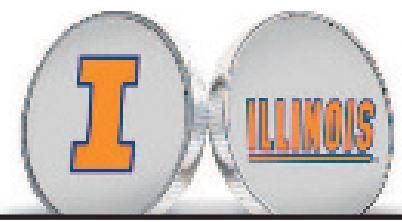 The good side (heads): Illinois' rushing attack was second in the Big Ten and 12th nationally last season, and the Illini return four of five O-linemen and three of the top four rushers from that unit. RB Reggie Corbin averaged 8.5 yards per carry.
The flip side (tails): It's hard to be worse on defense than Illinois was last year. Head coach Lovie Smith made himself defensive coordinator, so it remains to be seen if the Illini spice up their relatively basic schemes on that side of the ball.
Ohio State (Sept. 28)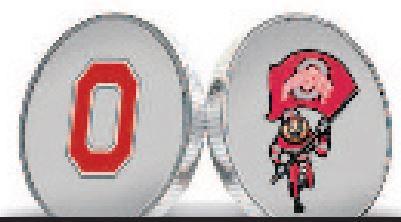 The good side (heads): The same as it always is. The Buckeyes have the most talent, top to bottom, in the league. Schemes don't matter as much when your guys are consistently better than the other guys.
The flip side (tails): OSU has been leaky at times on defense, especially in playoff-killing losses the last two seasons to Iowa and Purdue. That unit needs to be better for the amount of talent on that side of the ball.
Northwestern (Oct. 5)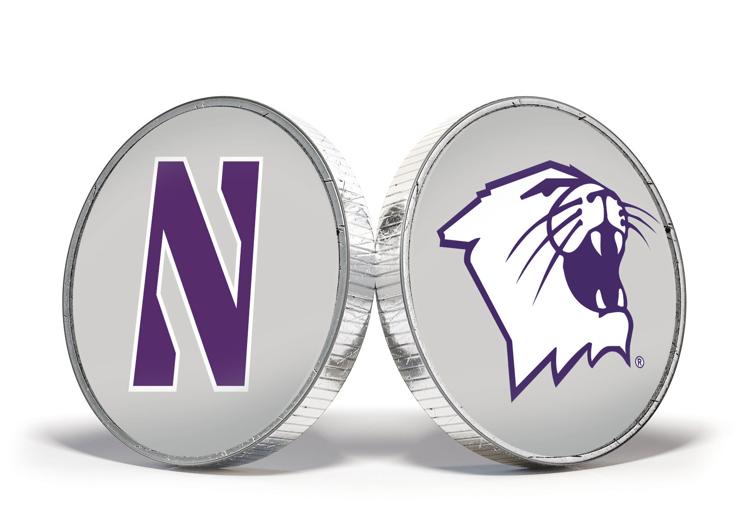 The good side (heads): The defense should be really good, with returning starters at all three levels and difference-makers in defensive end Joe Gaziano and linebacker Paddy Fisher. If that unit performs, the Wildcats will be in every game they play.
The flip side (tails): Northwestern needs to replace a lot of production from an offense that wasn't all that great last year. The Wildcats will break in a new starting quarterback and must replace their two top receivers.
Minnesota (Oct. 19)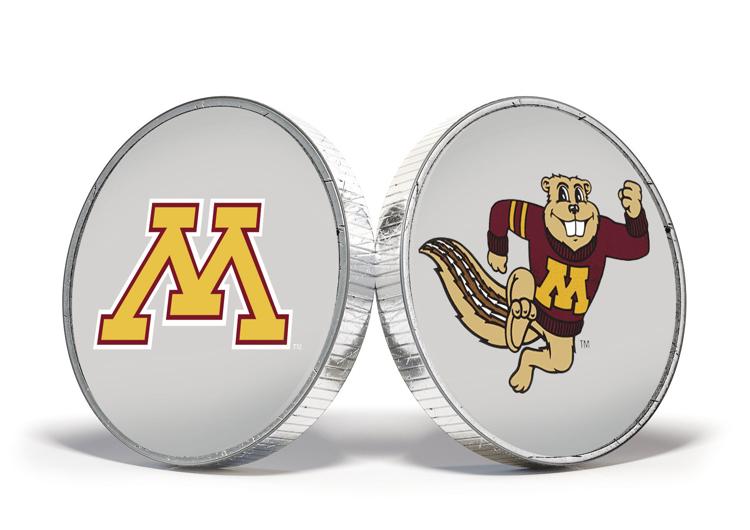 The good side (heads): Every player who did anything of note statistically returns offensively. Tyler Johnson and Rashod Bateman provide quality targets at receiver, and Mohamed Ibrahim, Rodney Smith and Shannon Brooks give Minnesota three excellent running backs.
The flip side (tails): Minnesota needs better QB play, whether it's Tanner Morgan or Zack Annexstad, to complement the rest of the weapons on that side of the ball. The 'D' improved after a coordinator change last year — does that momentum continue?
Indiana (Oct. 26)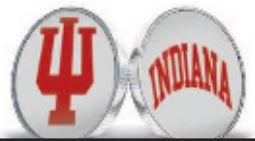 The good side (heads): A lot of talent back offensively, including quarterback Peyton Ramsey and running back Stevie Scott. Hoosiers are just good enough to play anyone tough.
The flip side (tails): The lack of overall depth will continue to keep this program down. The Hoosiers last season were seventh or worse in the conference in scoring offense and defense, rushing offense and defense, passing defense and total offense and defense. There just aren't enough horses in the stable.
Purdue (Nov. 2)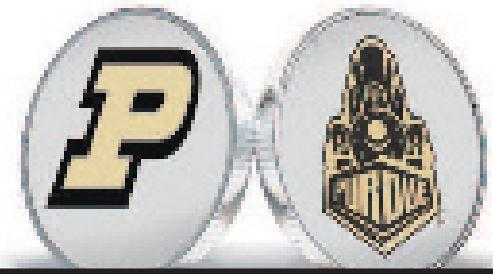 The good side (heads): Perhaps the best big-play offense in the league, with strong-armed quarterback Elijah Sindelar throwing to Rondale Moore. There are some holes to fill, but those two provide a good place to start.
The flip side (tails): If it weren't for Illinois, the Boilermakers would have had the worst defense in the Big Ten last season. Purdue allowed 30 or more points seven times, including four times in its last five games.
Wisconsin (Nov. 16)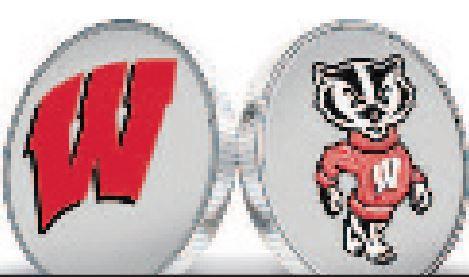 The good side (heads): No program has a more entrenched identity than the Badgers, even after a down year last season. That will allow the Badgers to weather the rough times that will undoubtedly come as they work to plug several holes on both sides of the ball.
The flip side (tails): Wisconsin has won in spite of its quarterback play for what seems like forever now, and that may continue in 2019. Four-star recruit Graham Mertz is an intriguing prospect, but he may not beat out Jack Coan for the starting job. UW could use a difference-maker at the position.
Maryland (Nov. 23)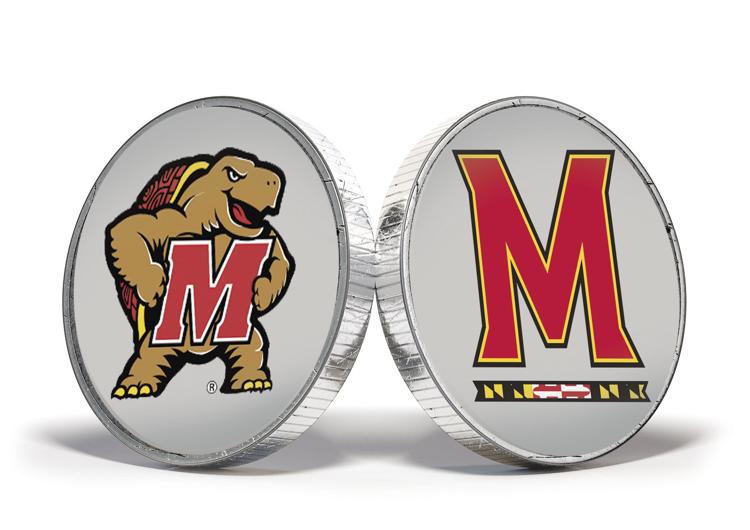 The good side (heads): New head coach Mike Locksley is an ace recruiter, and the Terps need all the bodies they can get. There are some interesting pieces, especially offensively, and Locksley should lure even more to College Park.
The flip side (tails): There might not be a more star-crossed team in the country when it comes to injuries. Maryland will have its fifth different opening-day starter at quarterback in the past five seasons, and already this year the Terps have lost promising sophomore receiver Jeshaun Jones for the season with a torn ACL.
Iowa (Nov. 29)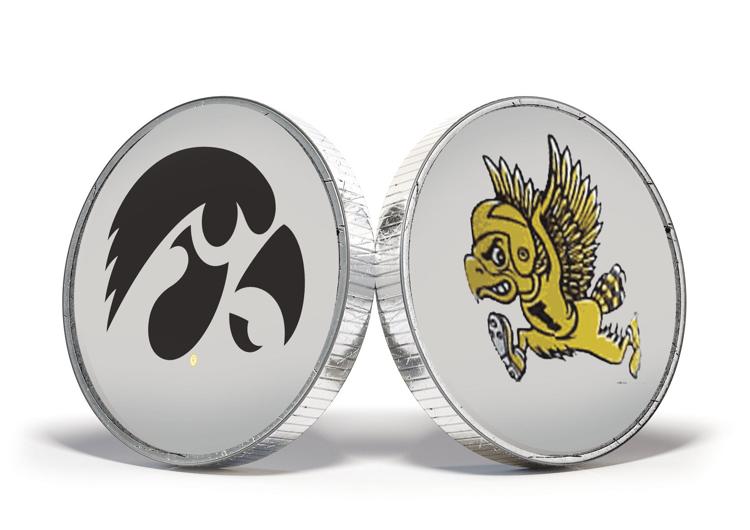 The good side (heads): The Hawkeyes will be able to control a lot of games with their defensive line, and there might not be a better team in the conference at getting after the quarterback. Big, tough and physical will go a long way when you're playing defense.
The flip side (tails): Even with a veteran quarterback in Nate Stanley and veteran tackles in Alaric Jackson and Tristan Wirfs, the offense just isn't dynamic. For a team built on running the ball Iowa wasn't particularly good on the ground last season, ranking 10th in the league in rushing.