If you're looking for a moment in time to encapsulate Nebraska basketball's slide over the last month and a half, head straight to the second half of Wednesday night's game against Maryland.
Terps center Bruno Fernando, a 6-foot-10, 240-pound behemoth of a man with an NBA future, backed Tanner Borchadt down, bowled him over, threw down a one-handed slam and then took an exaggerated step over the Nebraska senior.
Tim Miles and the 10,360 Husker faithful in attendance exploded. Miles was immediately hit with a technical foul. Fernando egged on an irate PBA crowd as he headed to the bench.
The play happened with 12:53 left. The game might as well have been over.
Nebraska didn't respond to being disrespected on its home floor, falling to No. 24 Maryland 60-45 on another frigid night in Lincoln.
"Nobody's really having fun right now," junior forward Isaiah Roby said. "We all had really big expectations for this season, and we know that time keeps running out with every game we play."
The 45 points were the fewest the Huskers (13-10, 3-9 Big Ten) have scored in Pinnacle Bank Arena. And their 21.1 percent shooting (12-for-57) was also a record low in PBA. The previous lows were 46 points and 27 percent.
That Nebraska couldn't find a spark after Fernando's show of force said plenty about the fragile state of this program that has reached a full free-fall in losing six in a row and eight of its last 10 games.
"I hope and pray to God that this is rock bottom," Miles said. "But until we can get out of our own way on offense. … The kids are still competing on defense, I think. But until we can get out of our own way and find some rhythm on offense, we've got a real problem.
"And I believe it's mental as much as anything."
Instead of putting together a run after the Fernando play to try and salvage their season, the Huskers instead were outscored 15-5 over the next few minutes, falling behind by 20 points in another listless offensive performance.
Jalen Smith led Maryland (18-6, 9-4) with 18 points and 11 rebounds. Fernando finished with 13 points and PBA-record 19 boards.
Isaiah Roby scored Nebraska's first seven points and finished with 20 points, 14 rebounds and five blocked shots. The 14 rebounds were a career-high while the blocks were a season-high. James Palmer added 12 points.
Senior point guard Glynn Watson went scoreless on 0-for-10 shooting. It was Watson's first scoreless night since the 10th game of his freshman season in 2015 against Creighton. He came off the bench in that one, playing only 13 minutes.
Looking for anything to spark his team, Miles inserted little-used Icelandic sophomore Thorir Thorbjarnarson into the starting lineup in place of Thomas Allen.
It didn't help. The first half saw Nebraska set a season-low for points in a half for the third straight time at home.
After pulling out to a 15-8 lead, the Huskers went 9 minutes, 48 seconds between field goals while falling behind 26-20 as Maryland went on a 15-0 run.
By halftime, NU had held Fernando and Cowan to two points each, and it still wasn't enough to overcome 6-for-26 shooting.
Nebraska missed 12 of its final 13 shots to end the half.
It has come to this for the Huskers: Maryland coach Mark Turgeon came into the postgame interview room and showed pity for his opponent.
"I feel bad for them. Because our league is so unforgiving. And it's so hard to win a game," Turgeon said. "Everybody's saying, what's wrong with Nebraska? Well, they lost a great player, and the league is terrific.
"They're just not playing with any confidence right now. I know how tough this business is. I feel bad for Tim, and hopefully they can get some confidence moving forward."
Maryland vs. Nebraska, 2.6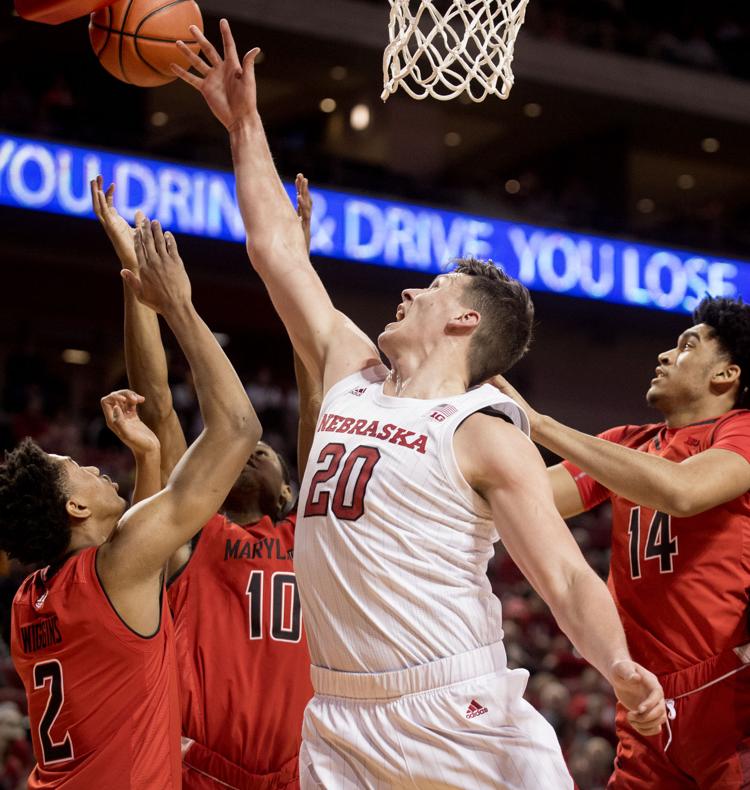 Maryland vs. Nebraska, 2.6
Maryland vs. Nebraska, 2.6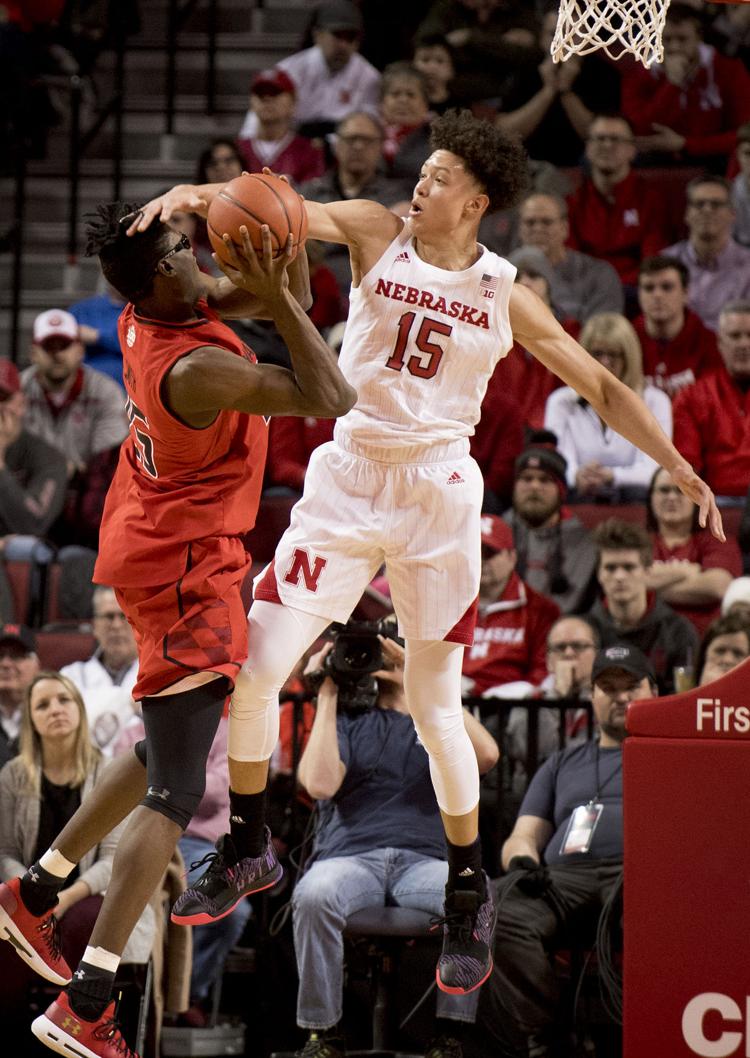 Maryland vs. Nebraska, 2.6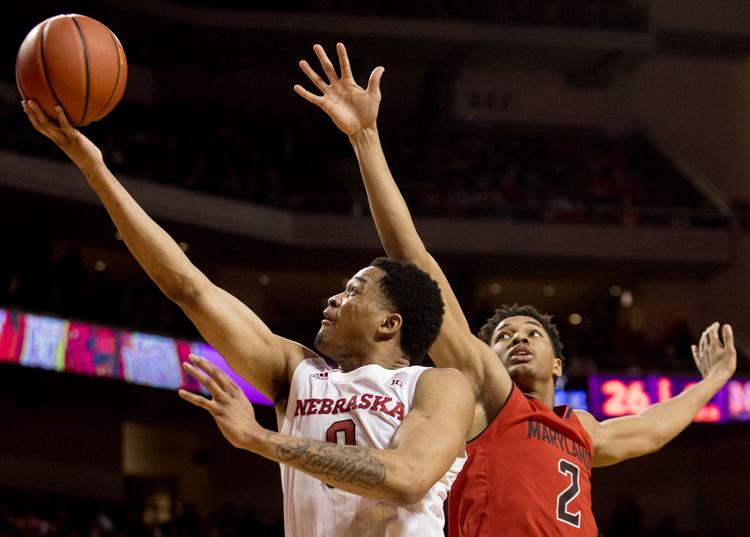 Maryland vs. Nebraska, 2.6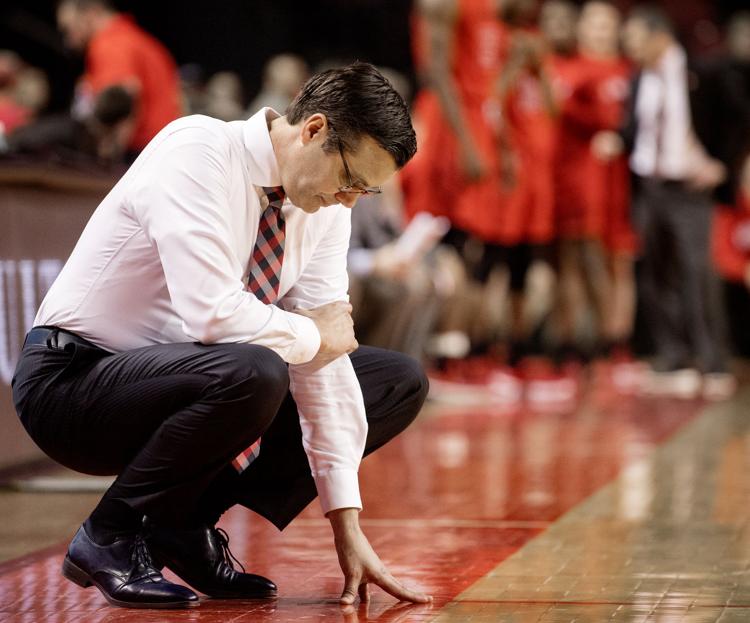 Maryland vs. Nebraska, 2.6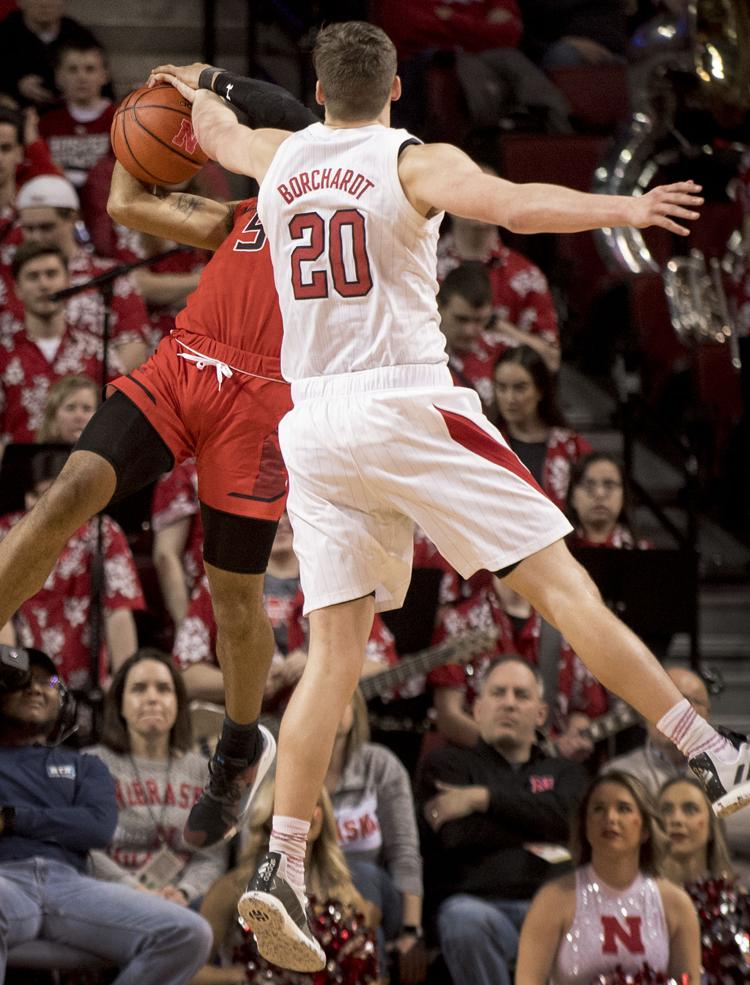 Maryland vs. Nebraska, 2.6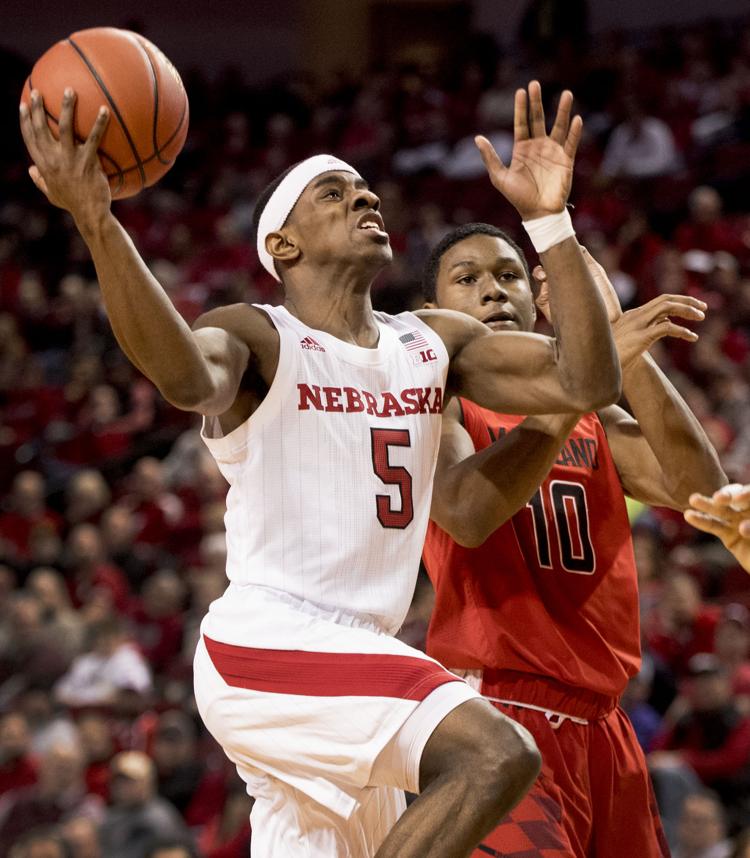 Maryland vs. Nebraska, 2.6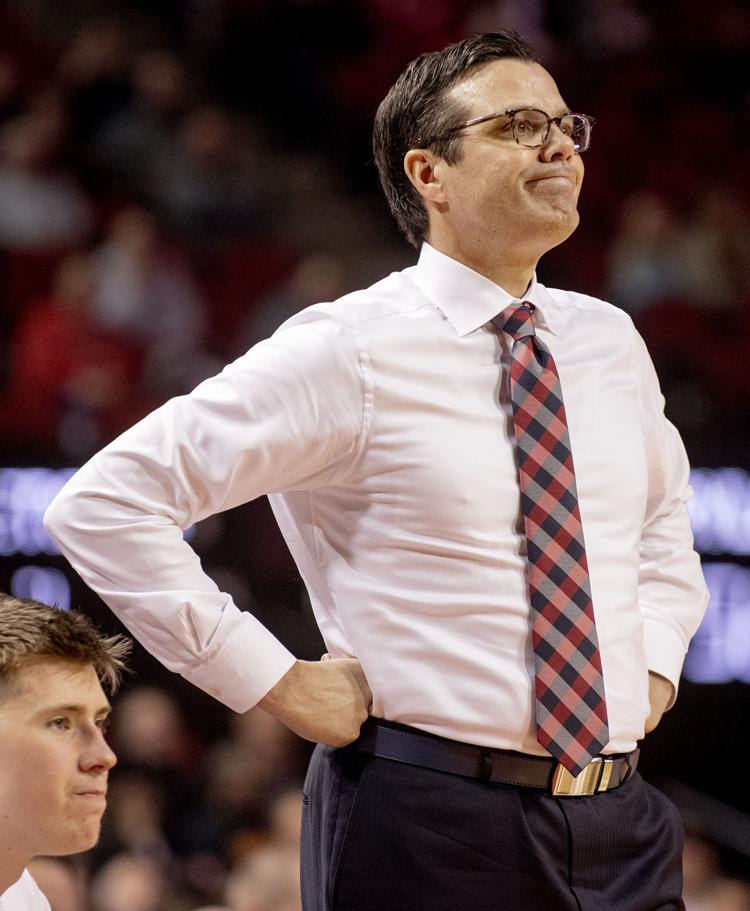 Maryland vs. Nebraska, 2.6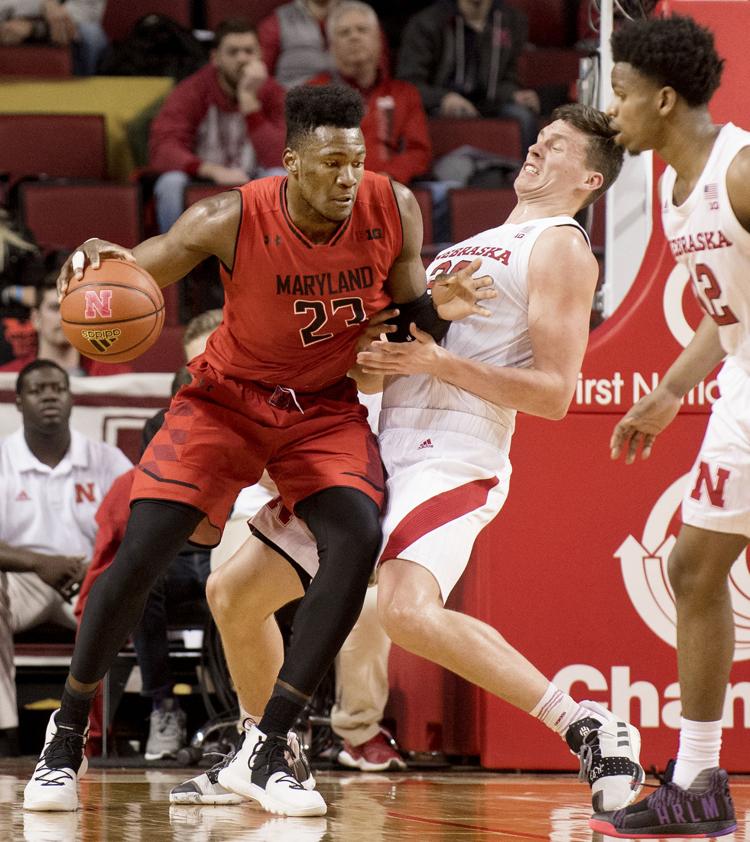 Maryland vs. Nebraska, 2.6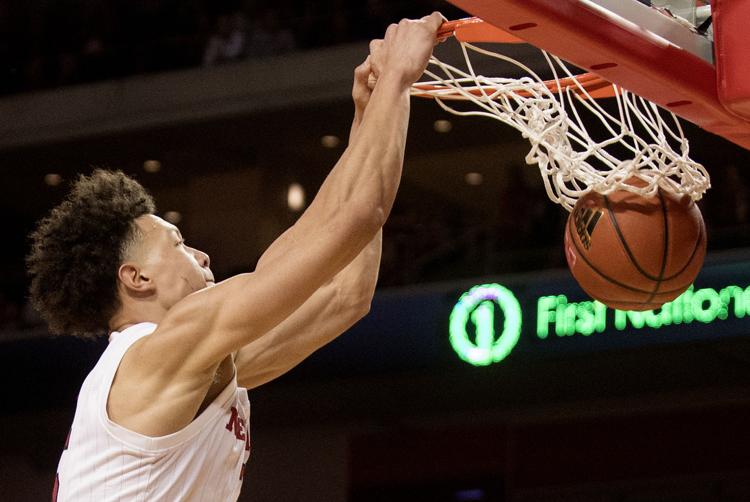 Maryland vs. Nebraska, 2.6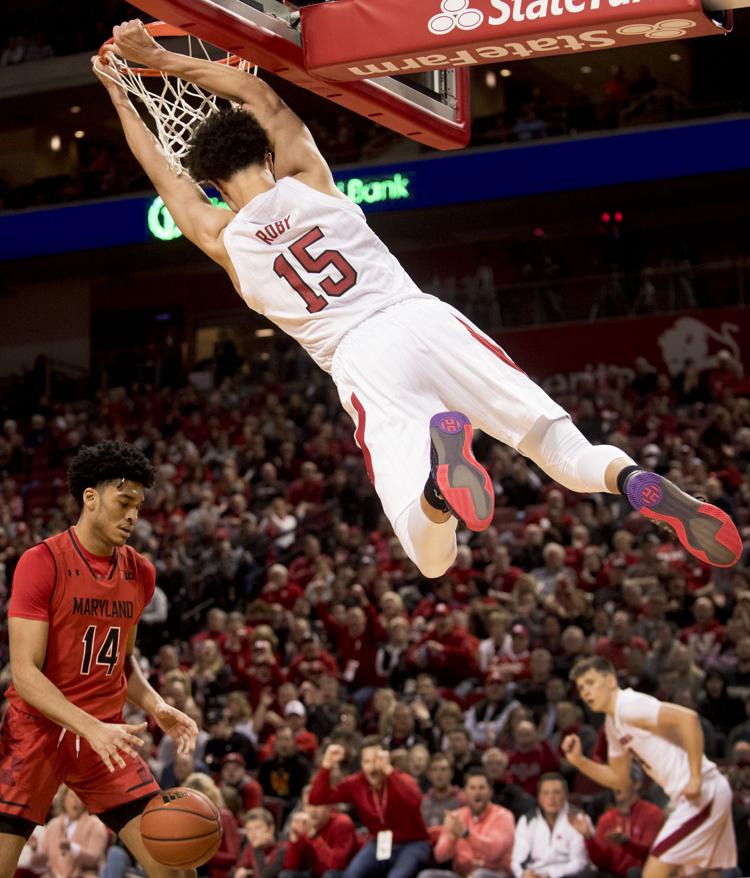 Maryland vs. Nebraska, 2.6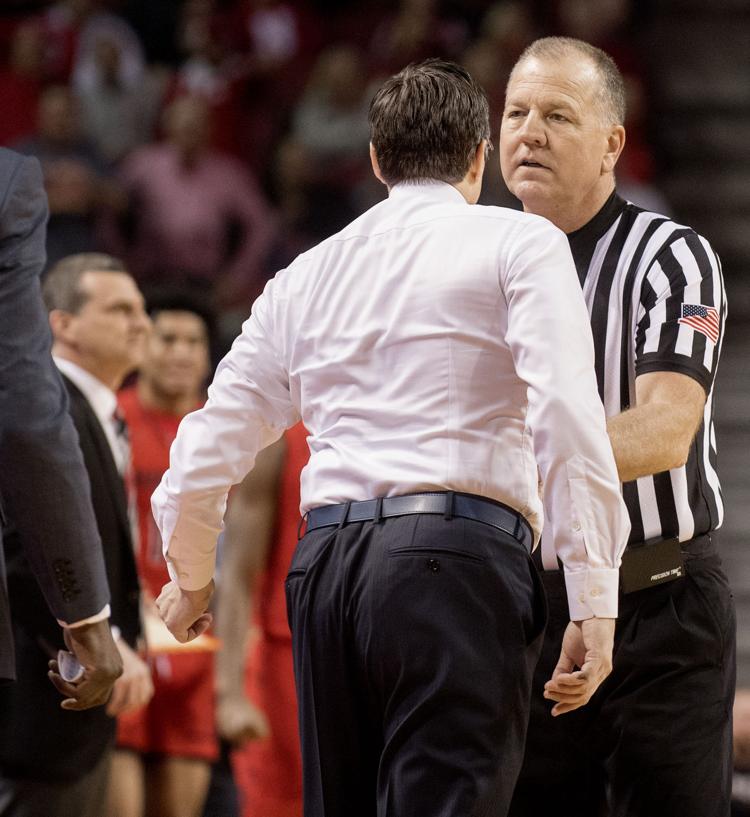 Maryland vs. Nebraska, 2.6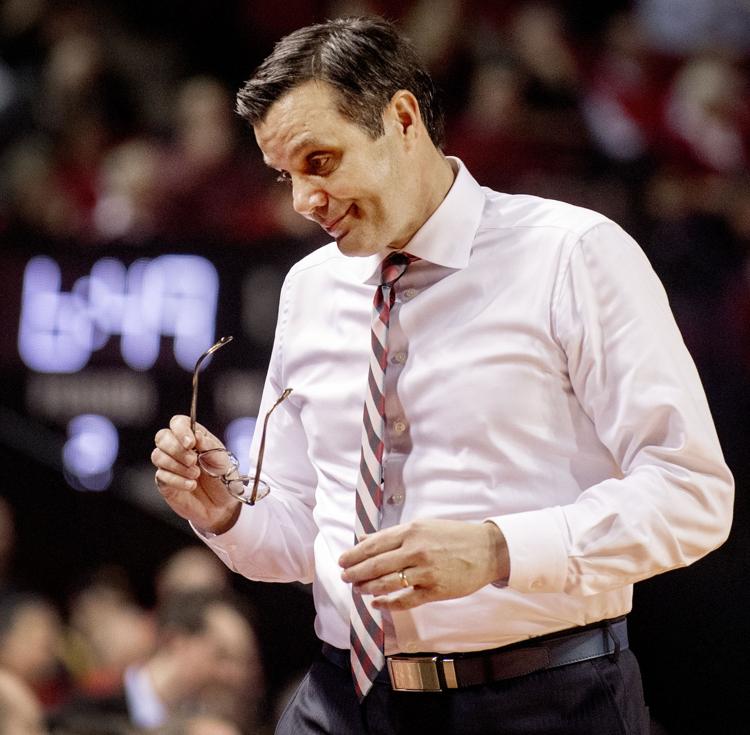 Maryland vs. Nebraska, 2.6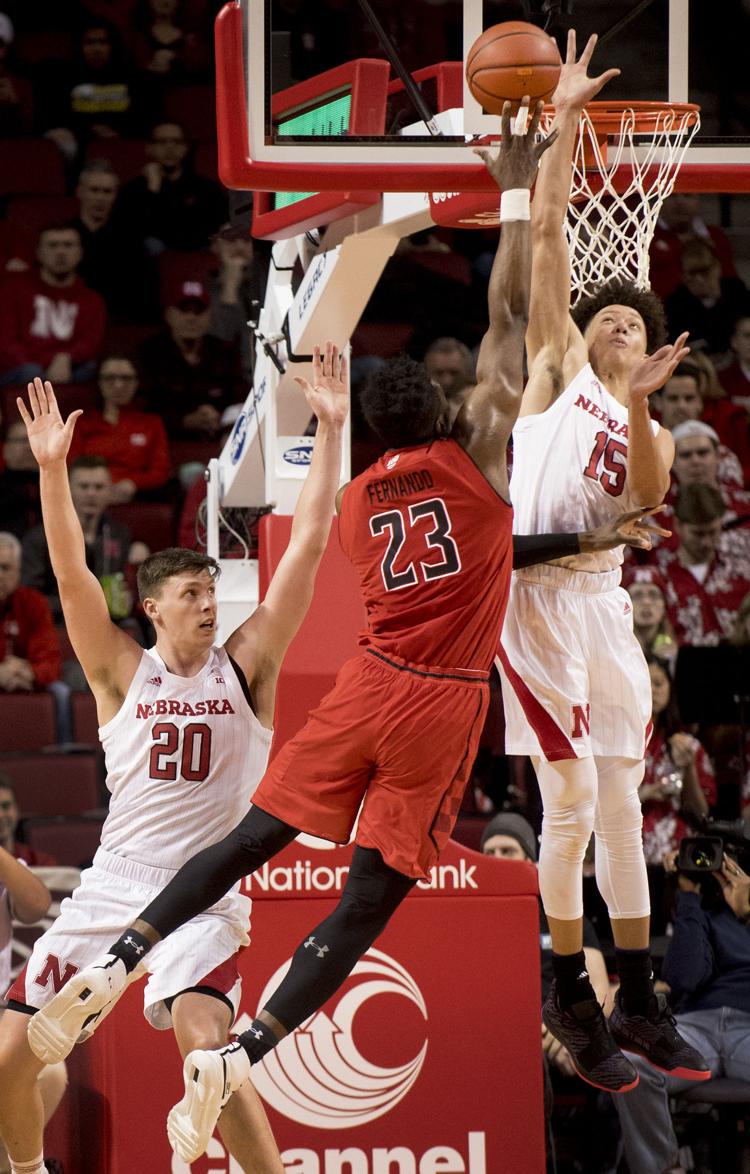 Maryland vs. Nebraska, 2.6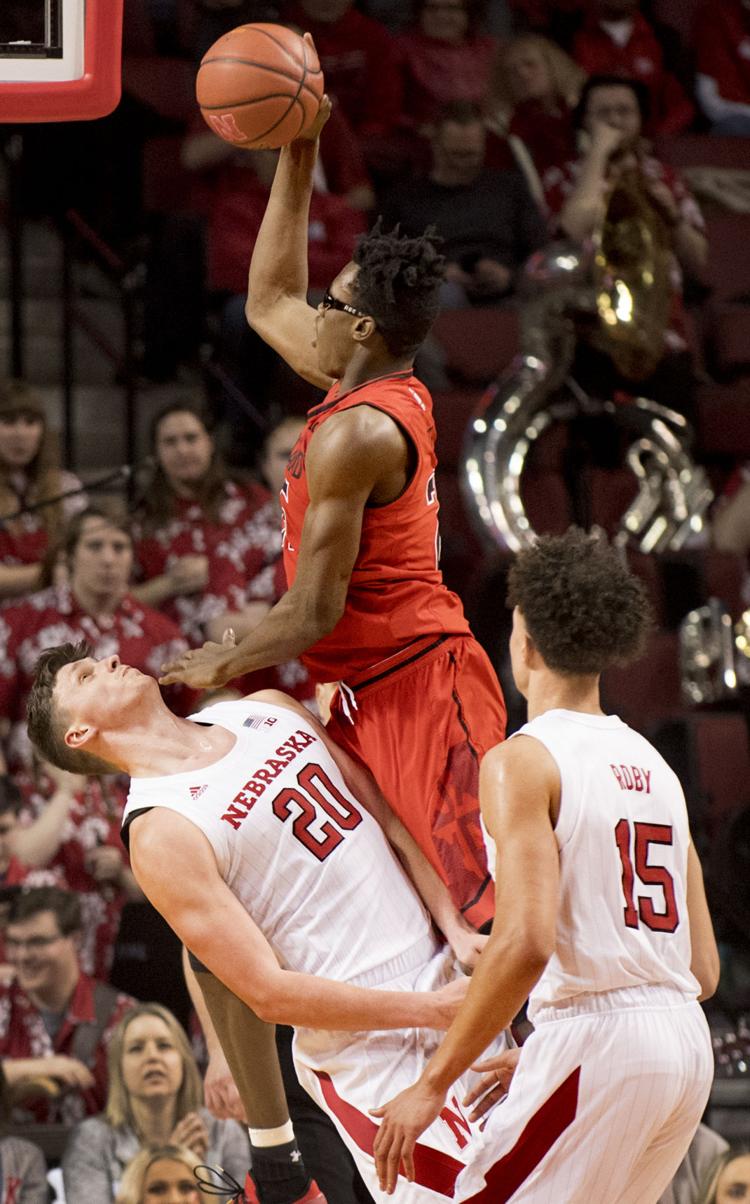 Maryland vs. Nebraska, 2.6