IOWA CITY, Iowa — There were always going to be ugly nights for Nebraska basketball as Fred Hoiberg begins the process of tearing down and rebuilding the Huskers from the ground up.
The ugly of course, makes the payoff that much better if and when the better comes. 
But that doesn't make results like Saturday's any easier for the Huskers to swallow.
The Iowa Hawkeyes blasted Nebraska like few teams have this season, giving the Huskers their largest in-game deficit of the season and rolling to a 96-72 win at Carver-Hawkeye Arena.
Iowa's 96 points were the most it has ever scored against the Huskers. Nebraska lost for the eighth consecutive time this season and fell to 2-17 all-time in Iowa City.
"I've been on teams like this, I've played on teams where we've gone on slides. The only way out of it is to continue to work. The only way out of it is to stay together and keep battling every day," Hoiberg said. "Not only on the court during a game, but we've got to come in with the right approach in a film session, with the right approach on the practice court. And that's the only way out of it."
Nebraska had a full week on the practice court after a disappointing loss to Penn State left Hoiberg calling for more effort from his players.
Iowa, coming off a 36-point loss to Purdue, led 13-2 three minutes into the game.
"I knew they'd come out with some fire, and I talked to our guys about that — withstanding runs. I knew they'd come out of the locker room with fire, and they did," Hoiberg said. "But I was proud of our group for hanging in there, and finding a way to make it a manageable number.
"Then unfortunately the second half, everything went wrong for us."
Even while losing its previous seven games, Nebraska found ways to be competitive for stretches.
But Iowa led 25-9 less than 8 minutes into Saturday's contest. And after the Huskers cut that deficit back to four, the Hawkeyes got the lead back to 11 at the break.
Then the floodgates opened.
You have free articles remaining.
At one point, Iowa stars Luka Garza and Joe Wieskamp had combined for 40 points to Nebraska's 38. When Garza made a three-pointer with 10:50 remaining, it gave Iowa a 72-40 lead.
That 32-point deficit matched Nebraska's largest of the season. The Huskers also trailed by 32 at Creighton.
Iowa walk-on Austin Ash entered with about 9 minutes to go, and shortly after that splashed three-pointers on back-to-back possessions.
Nebraska, which had a small chance of winning no matter how things went Saturday, suddenly had no hope.
The Huskers' starters sat for large swaths of the final 20 minutes as Hoiberg, after saying he wanted "competitors" after the Penn State loss, appeared to try and send a message.
Iowa's lead grew to as many as 38 as both teams' reserves played out the final minutes.
Wieskamp scored a career-high 30 points in 28 minutes of playing time for Iowa (17-7, 8-5 Big Ten). Garza had an average night, at least by his standards, finishing with 22 points and eight rebounds.
The Hawkeyes shot 49% from the field and made 11 three-pointers.
Jervay Green's 18 points and seven rebounds led Nebraska (7-16, 2-10). Cam Mack had 13 points, four rebounds and three assists. Dachon Burke scored 12 points.
After going 4-for-23 from three-point range in its last trip to Iowa, Nebraska finished 5-for-25 Saturday.
Now, a team seemingly devoid of answers has a short turnaround before traveling to Maryland on Tuesday to face the league-leading Terrapins.
"Yeah, it's hard. But the only way it's going to get better is if we keep going. We've got eight or nine games left now, and the tournament, so we can't hang our heads," NU junior Thorir Thorbjarnarson said. "We have to push through, keep playing. We've shown in most of the games in a few stretches that we can play with anybody when we play good.
"It's just hard when you're on an eight-game losing streak."
Nebraska vs. Iowa, 2.8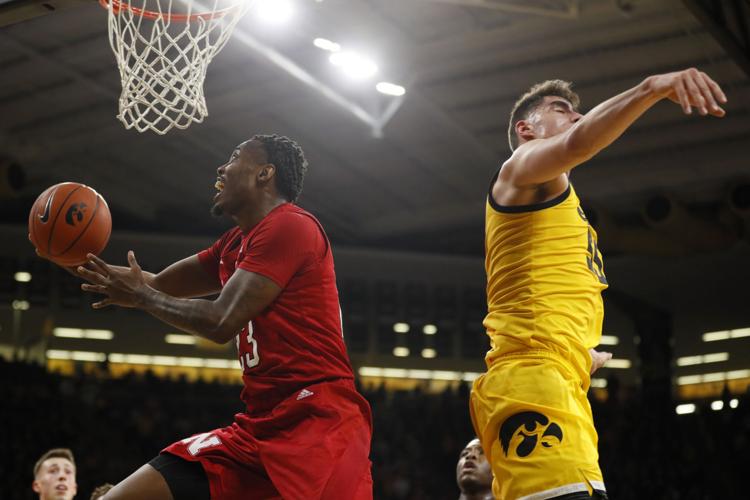 Nebraska vs. Iowa, 2.8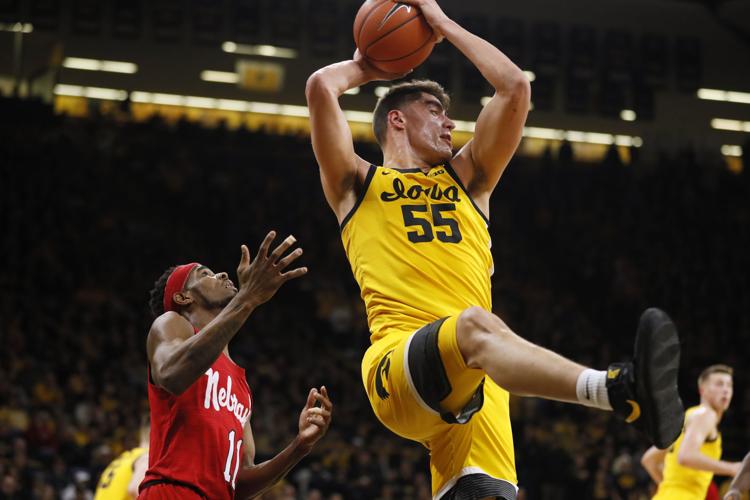 Nebraska vs. Iowa, 2.8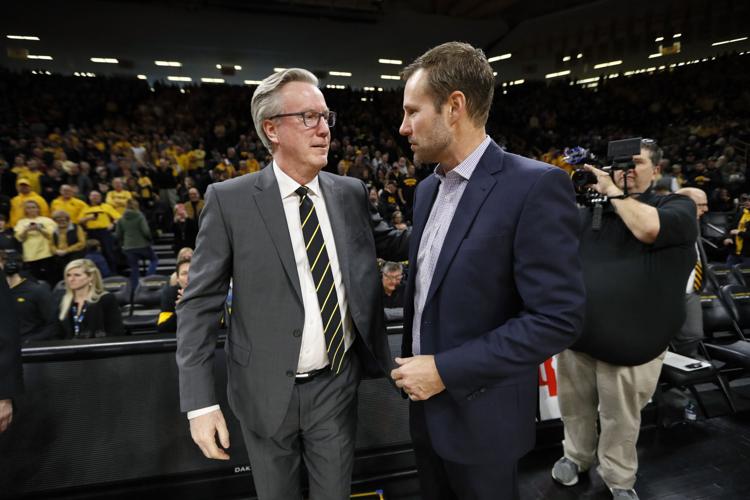 Nebraska vs. Iowa, 2.8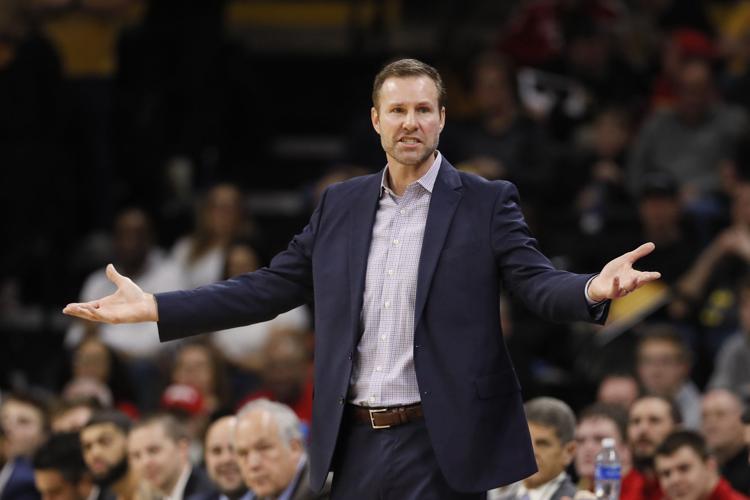 Nebraska vs. Iowa, 2.8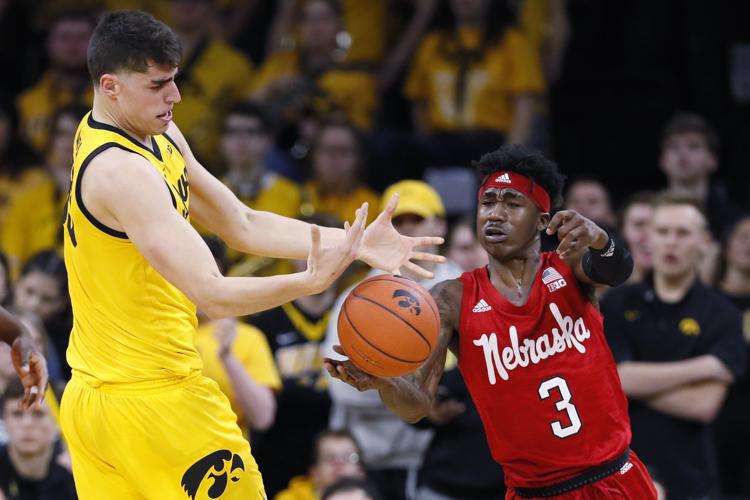 Nebraska vs. Iowa, 2.8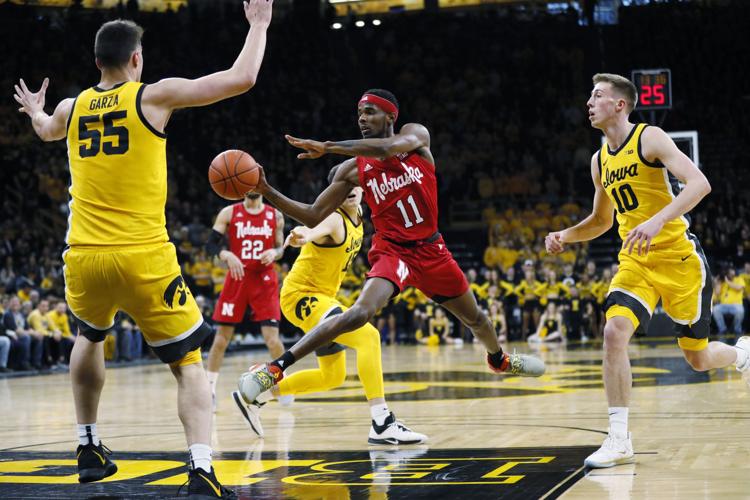 Nebraska vs. Iowa, 2.8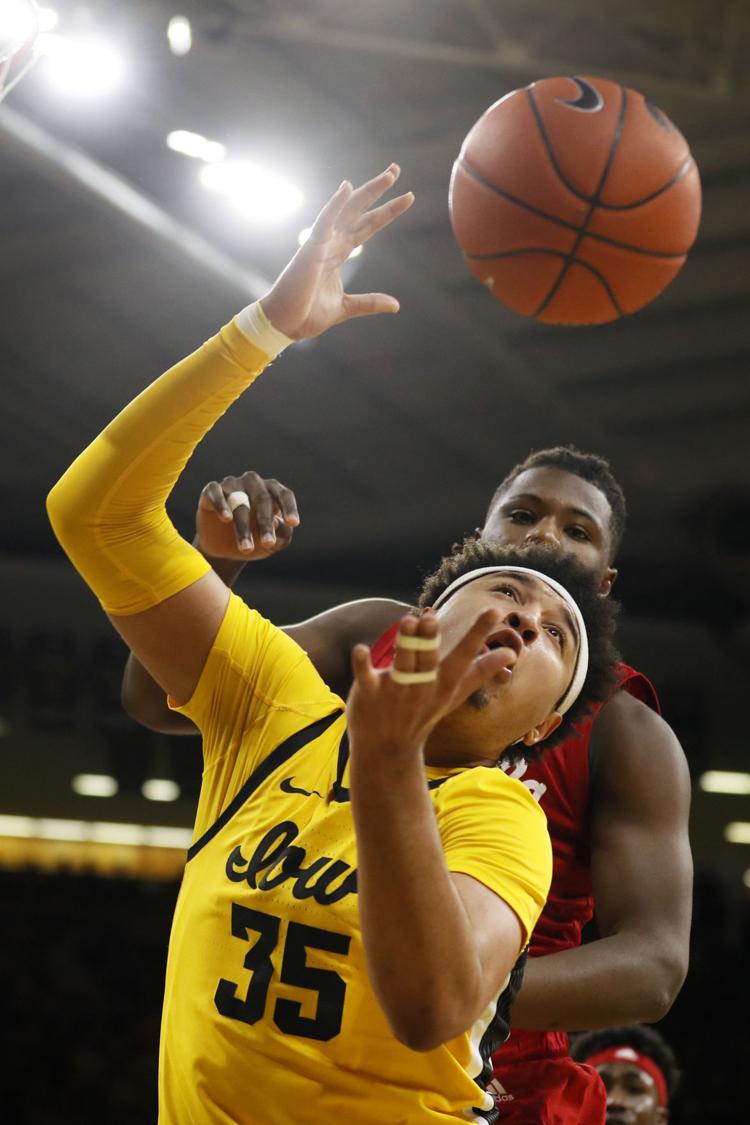 Nebraska vs. Iowa, 2.8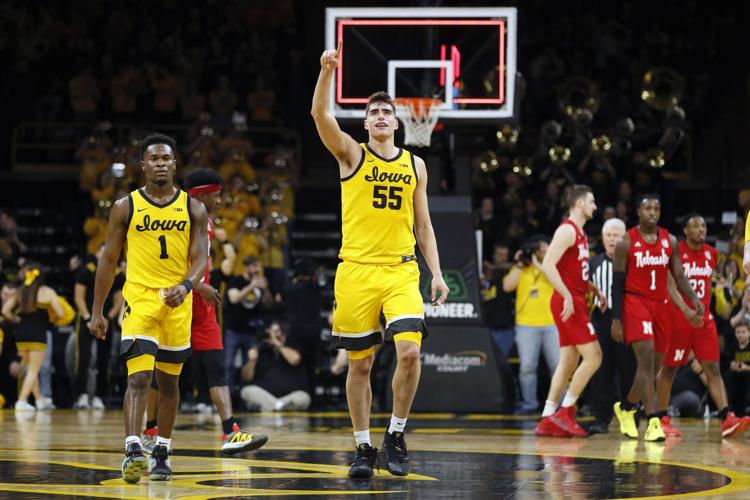 Nebraska vs. Iowa, 2.8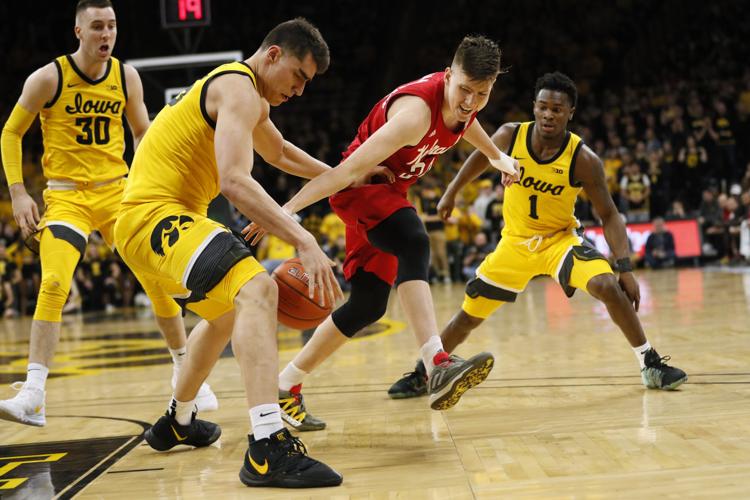 Nebraska vs. Iowa, 2.8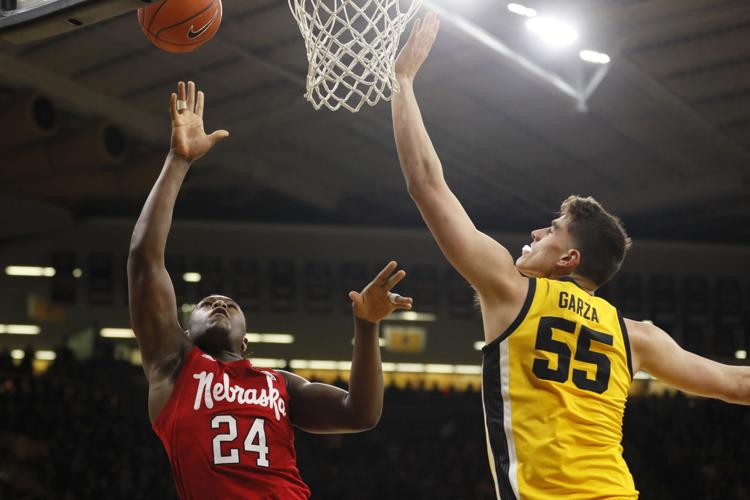 Nebraska vs. Iowa, 2.8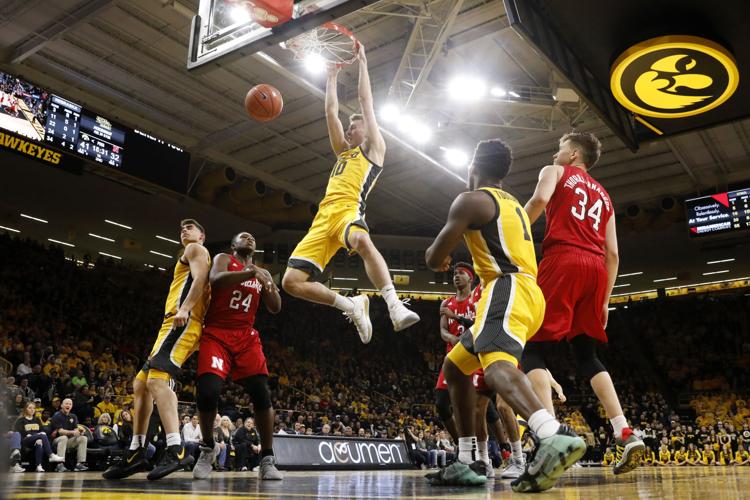 Nebraska vs. Iowa, 2.8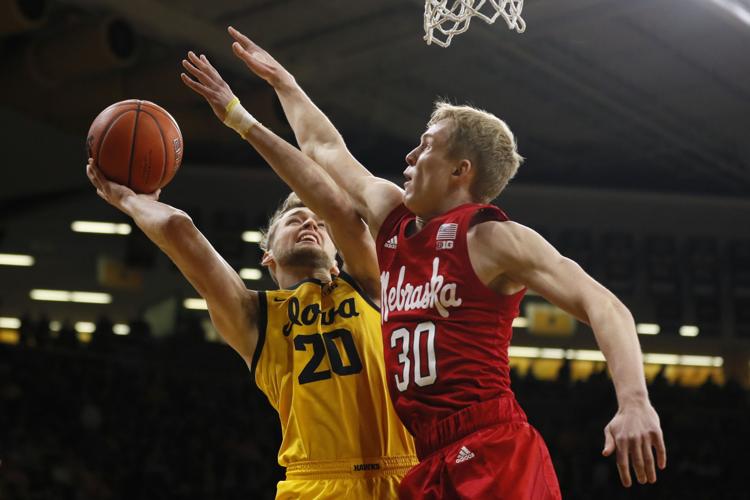 Nebraska vs. Iowa, 2.8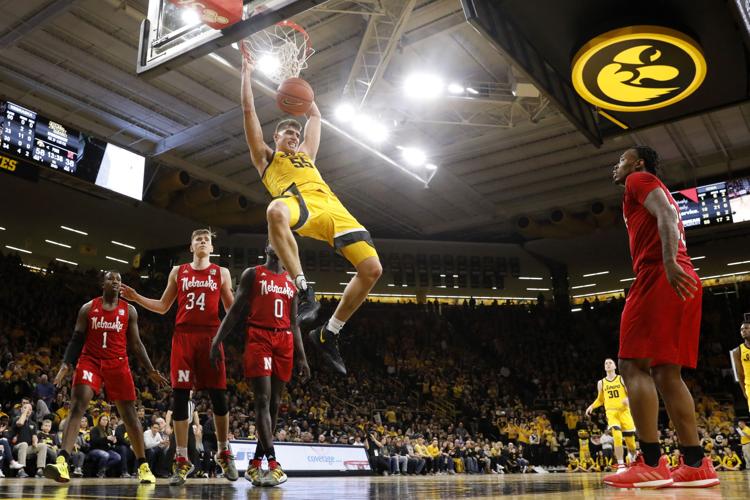 Nebraska vs. Iowa, 2.8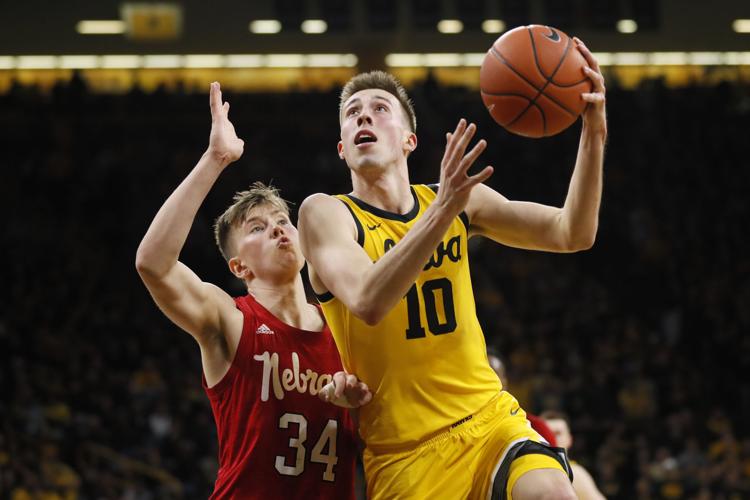 Nebraska vs. Iowa, 2.8