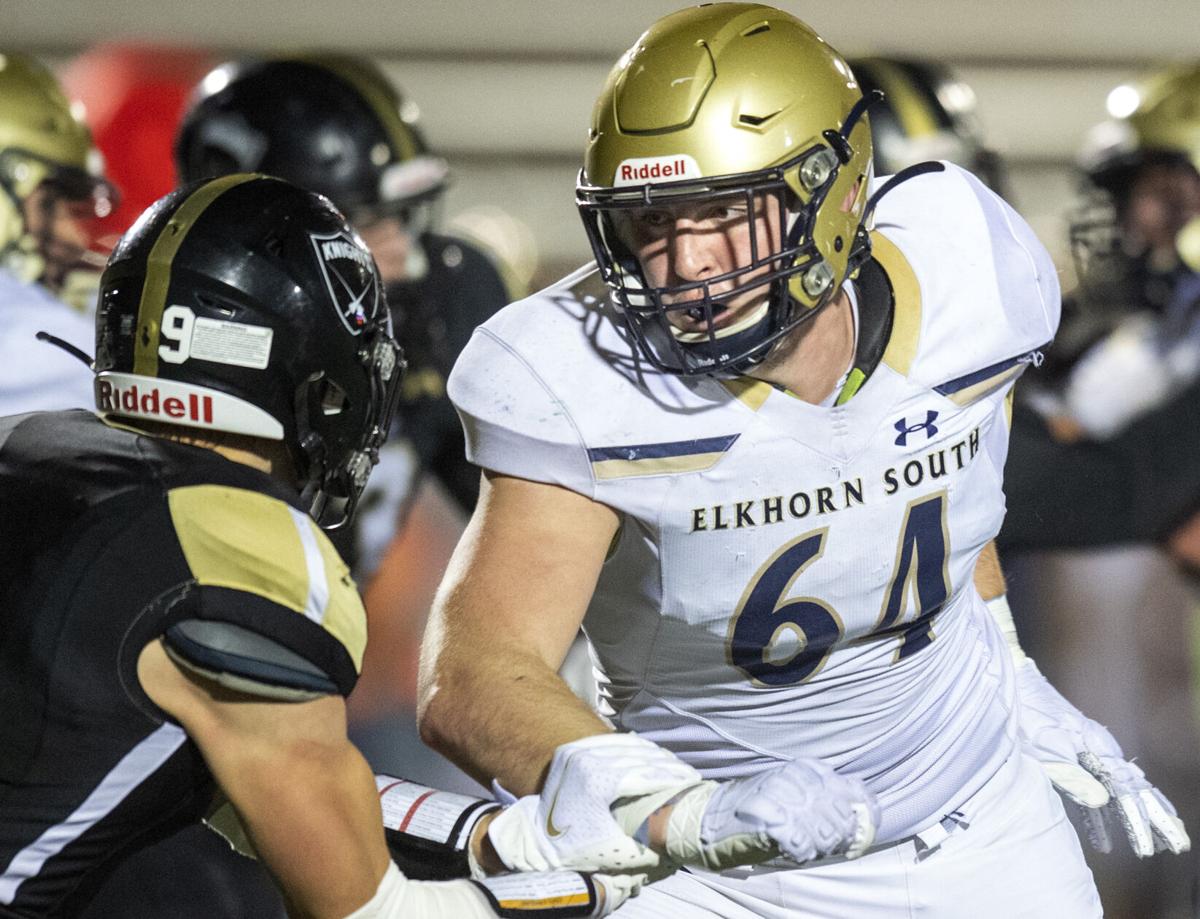 The stat sheet had Teddy Prochazka down for one tackle Friday night.
Though the stat line doesn't jump off the page, that one stop did on the field for Elkhorn South.
Other performances of note:
Nebraska defensive back recruit Koby Bretz (Omaha Westside) had an interception and caught one pass for 11 yards in the Warriors' 35-33 win against Millard South in the Class A state semifinals. The Warriors will host Elkhorn South.
Husker linebacker recruit Seth Malcom (Tabor, Iowa) will be playing for a state championship, too. The Fremont-Mills Swiss Army knife had 40 carries for 293 yards and scored four touchdowns. He also had 10 tackles from his linebacker spot in No. 6 Fremont-Mills' 32-30 win against top-ranked Don Bosco in the Iowa eight-man semifinals.
Husker quarterback recruit Heinrich Haarberg (Kearney Catholic) completed 10 of 21 passes for 153 yards and two touchdowns in the Stars' 34-29 loss to Adams Central in the Class C-1 state semifinals.
NU cornerback recruit Lardarius Webb (Jackson, Mississippi) made eight tackles and caught a 40-yard touchdown in Jackson Academy's 28-21 win against Jackson Prep in the 6A state semifinals. Jackson Academy will play for a state title on Saturday.
Husker recruits and high school teammates Gabe Ervin and Malik Williams (Buford, Georgia) will be playing for a regional championship this week after Buford defeated Winder-Barrow 45-7 on Friday.
Watch now: McCaffrey calls himself his own 'harshest critic,' says he never doubted his ability to lead offense
Watch now: Frost gives personnel updates, reviews Penn State game and looks ahead to Illinois
Watch now: Miller says 'there's no better feeling' than a winning locker room
Watch now: Ty Robinson says he had no trouble falling asleep after tiring win
Watch now: Jurgens gives injury update, critiques his snaps vs. Penn State
Watch now: Bootle says 'winning makes everything better'