Things I know, and things I think I know: 
If you're a Nebraska football fan selecting elements about Scott Frost's program that make you optimistic about the future, the recent offensive line recruiting likely would be in your top three. At least it should be in your top three. 
We're talking about three straight years of Nebraska landing top 150 offensive line prospects (according to Rivals rankings): Bryce Benhart in the class of 2019 (139th), Turner Corcoran in 2020 (64th) and Teddy Prochazka of Elkhorn in 2021 (58th). Those are the linchpins among other excellent O-line prospects landed during that period.
Meanwhile, defensive line recruiting probably wouldn't be among a Nebraska fan's top three reasons for optimism, in part because landing high-grade defensive linemen is a tougher trick for NU. For one thing, former Husker head coach Bo Pelini used to say many of those players exist in the Southeast part of the country, and often stay in that part of the country. I think he's right.
Plus, "There just aren't that many big, athletic people walking around this earth," said former Nebraska defensive back Eric Stokes, director of college scouting for the NFL's Carolina Panthers. "When you find one, his stock's always going to be high."
Especially if he's fast and agile enough to chase down running backs, a la Ndamukong Suh. 
Nobody's saying Frost has to have a Suh or a Randy Gregory on every roster going forward. But it'll be important that both lines become a consistent strength — not just one of them. I do like that Frost is emphasizing the trenches in recruiting. 
"Big people are always going to go in the draft, and I think you see that when you talk about the number of offensive linemen that went in the first round," Stokes said. "The DTs flew off the board and didn't last very long. The top-notch guys were gone by early in the third round. With the DTs, there was a gap where it really kind of fell off."
The 46-year-old Stokes, a Lincoln East graduate, was a fifth-round NFL pick in the 1997 draft. He played at Nebraska during a period of ferocious defensive linemen. Think Grant Wistrom, Christian Peter, Jason Peter, Jared Tomich and Chad Kelsay. 
"When you bring up Nebraska, that was a staple of why we were so good for so long," Stokes said. "It always started up front. Forever — from the 1980s to the 1990s when I was there, and even into the 2000s — Nebraska often had a dominant front, or certainly had guys up front who could both stop the run and run to the ball. When you talk solely about Nebraska football, a little bit of that element has been lost.
"I know everyone is about skill positions because that's exciting and everyone sees spread offenses and points. But at the end of the day, it does come down to who can stop the run and who can run the ball."
"Even with the Kansas City Chiefs, what did they do? They effectively ran the football even with Patrick Mahomes as quarterback," Stokes said. "It's not about the skill. It's about what you have up front."
Especially in the Big Ten. 
"I love scouting the Big Ten, for that reason," Stokes said. "It's closer to what we're doing in the NFL. You saw it even with Minnesota — teams are committed to getting big people and winning the line of scrimmage."  
Frost needs a bit more time to build that part. It's coming, or so it appears — especially on offense. 
* Frost once told me that he looks for three traits above all when he sizes up quarterbacks for his fast-paced spread offense: They need to process information quickly, they need excellent instincts — that is, an innate ability to play the position — and they need excellent athletic ability so they can run the ball. 
One my first impressions from an initial interview Saturday: He's a straight-shooter. Probably a kid who will look you dead in the eye.
We need more of those in this world.
* As Nebraska has struggled to get players drafted into the NFL in recent years — four picks in the last four — you increasingly hear an opinion about the matter that some folks erroneously regard as fact.  
Many people believe NFL scouts favor talented players in successful programs over talented players in programs that have struggled. Careful with that. 
"We don't look at them any differently, and that's why we go everywhere," said Stokes, who's worked for four different NFL franchises over a span of nearly 20 years. "Minnesota-St. John's had a tackle this year. Dayton had a tight end. Wherever there's talent, we're going to find it. If there's a buzz anywhere, we're going to try to identify it and try to see if it's a prospect with NFL potential. Someone playing in a struggling program has absolutely no bearing on it."
* I appreciated all the feedback regarding my column about Bob Devaney in Saturday's editions. It's clear Nebraska fans appreciated Bob's sense of humor. Yes, he had a fabulous one. A shining example from an emailer: "One of my favorite quotes was during a rumor that Devaney had been offered a million dollars to coach the Patriots. Devaney said, 'If the Patriots had offered me a million dollars, my wife would already have a Boston accent.'" 
Remembering Devaney through the years
Bob Devaney, 1939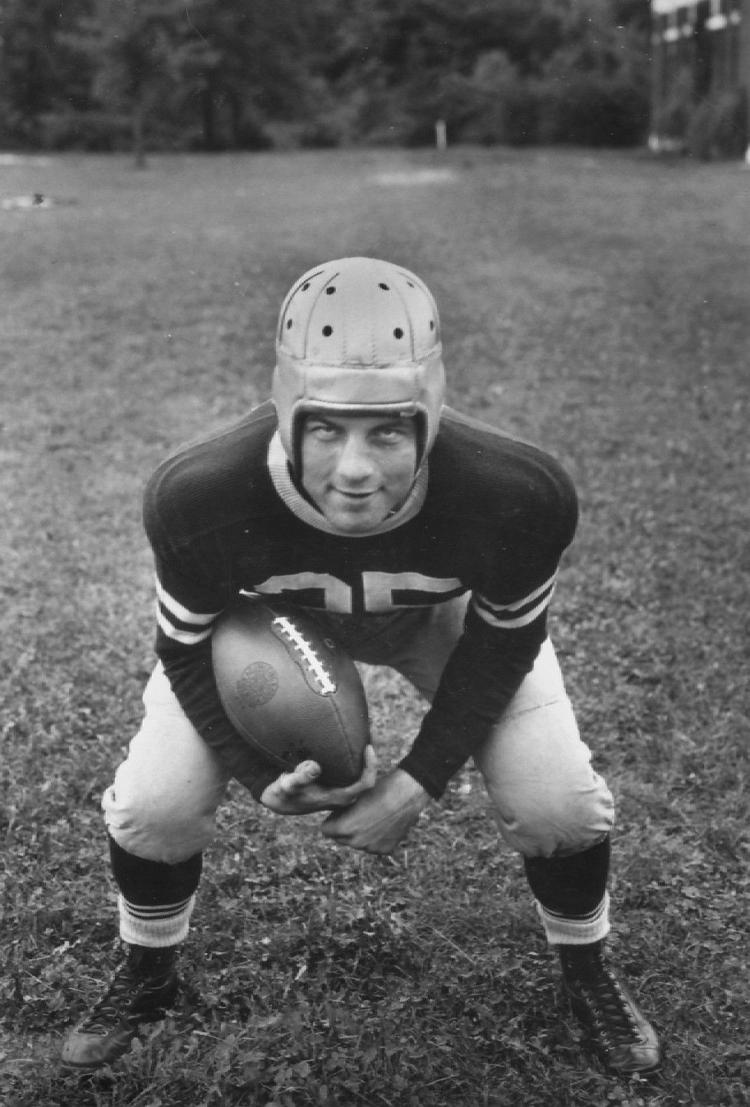 Bob Devaney, 1962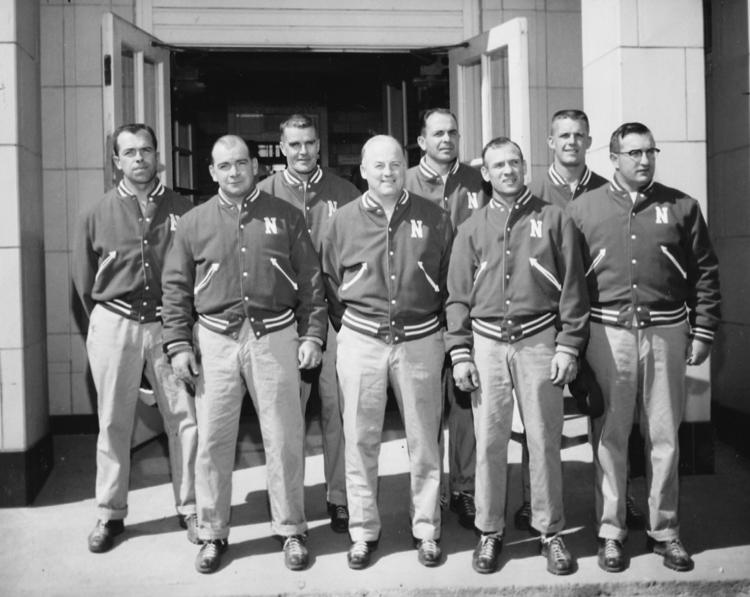 Bob Devaney, 1962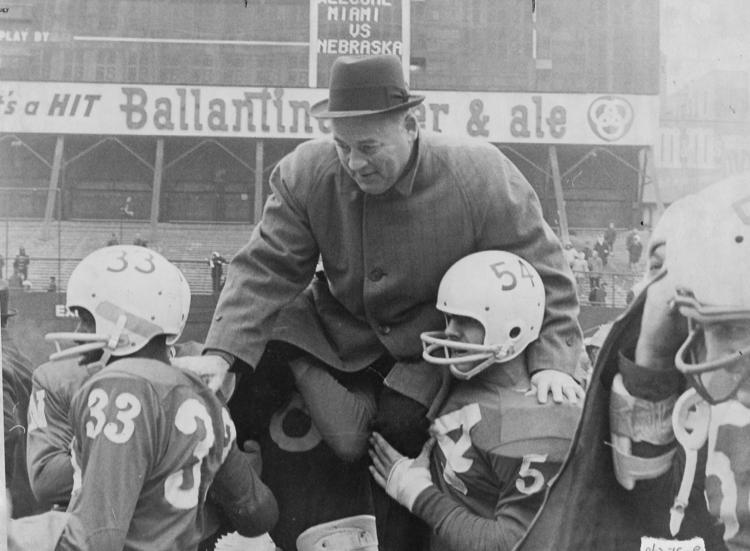 Bob Devaney, 1963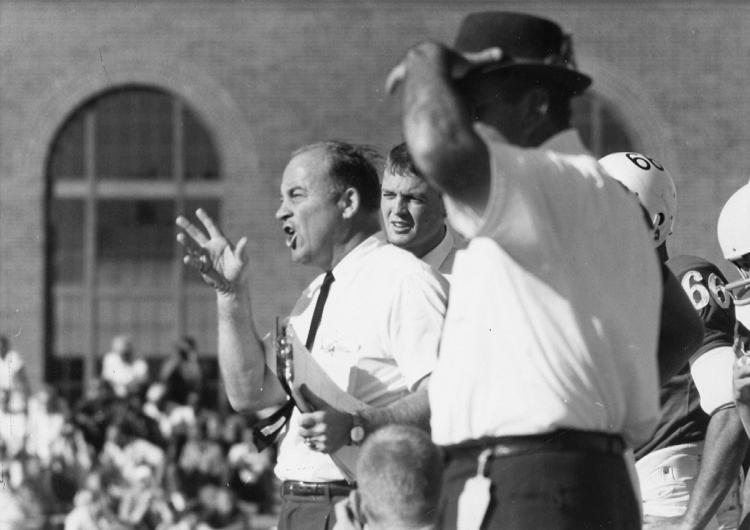 Bob Devaney, 1963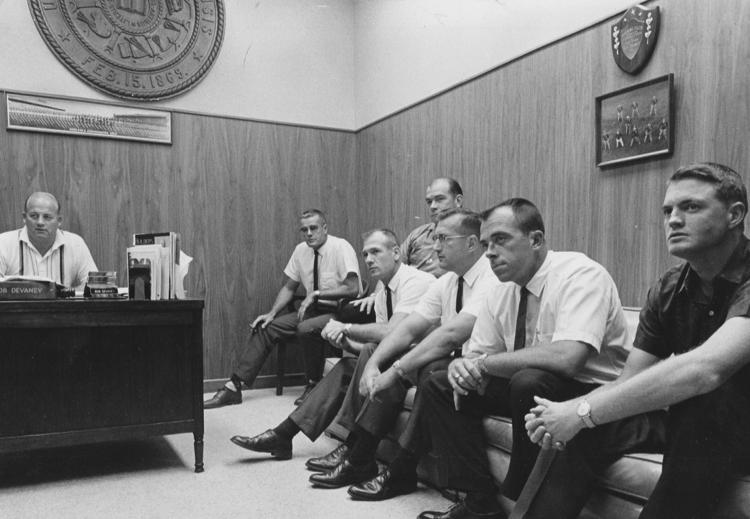 Bob Devaney, 1963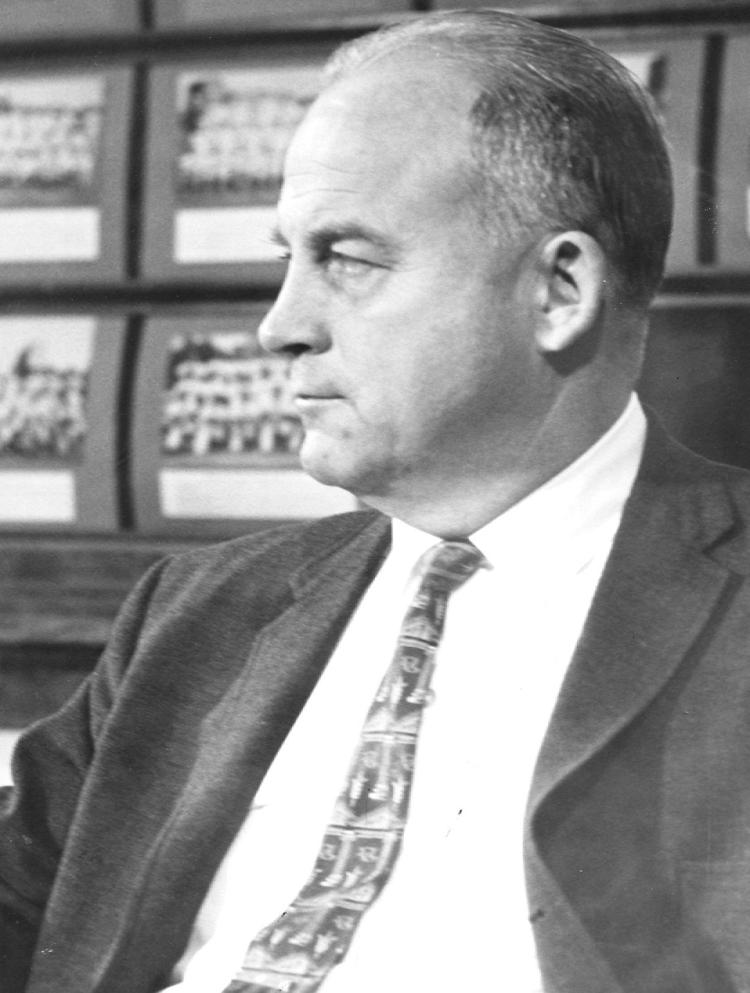 Bob Devaney, 1964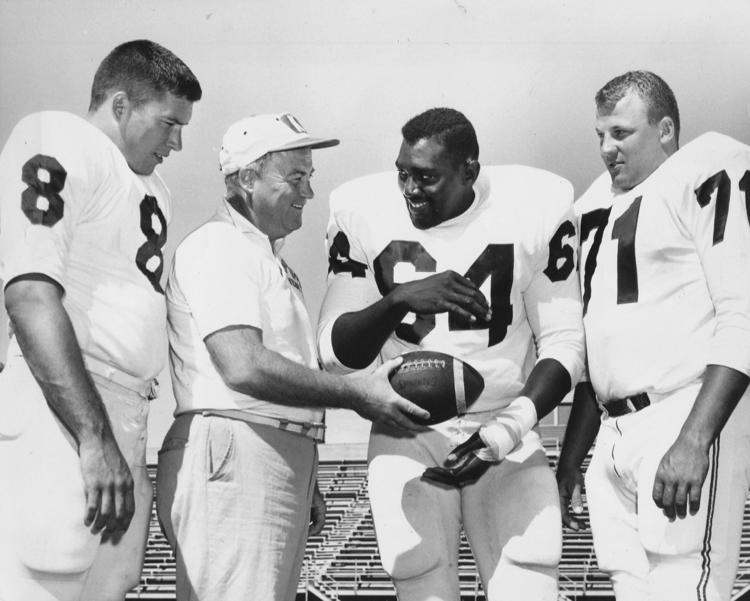 Bob Devaney, 1965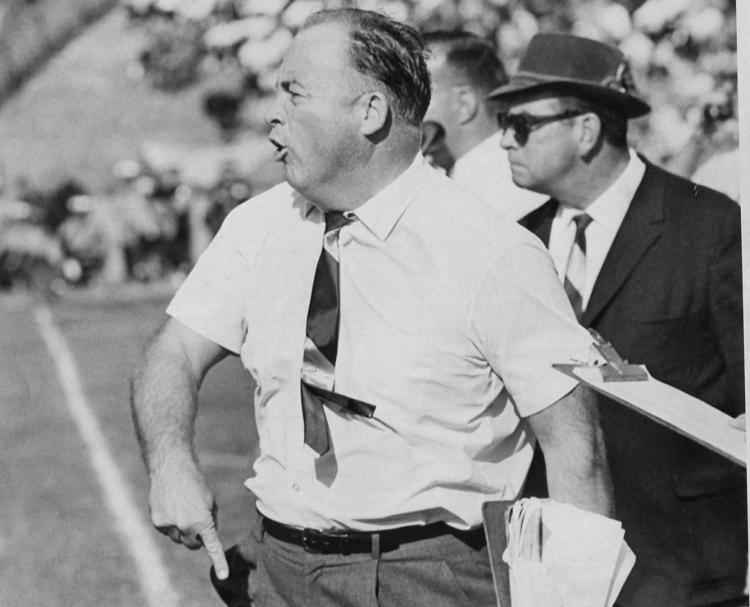 Bob Devaney, 1965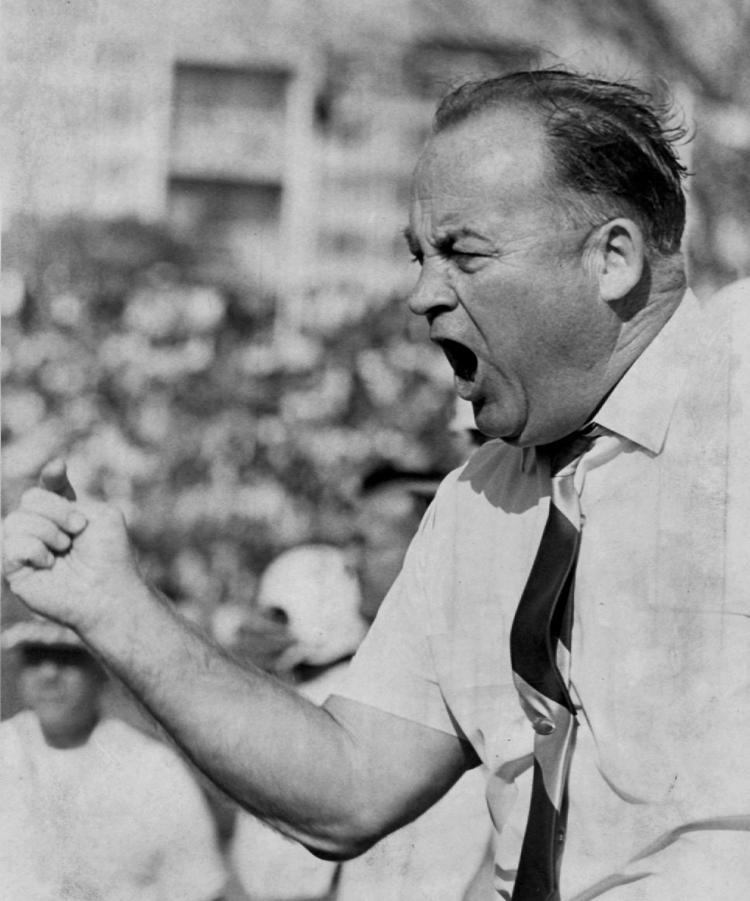 Bob Devaney, 1967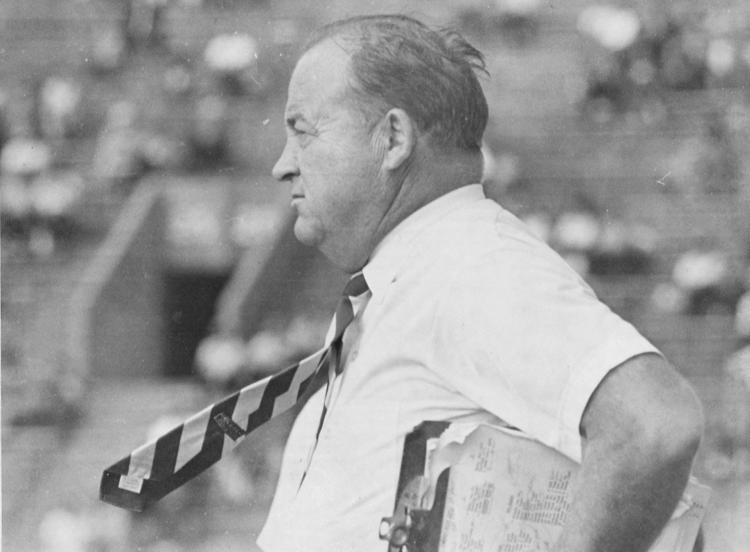 Bob Devaney, 1968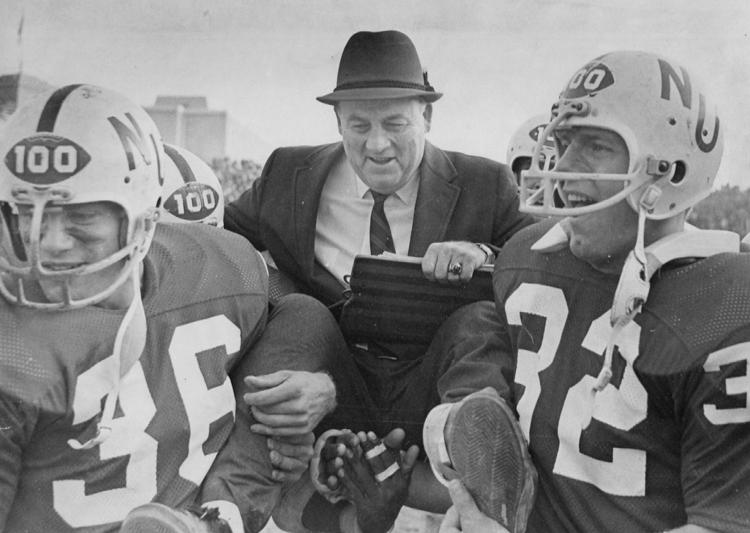 Bob Devaney, 1969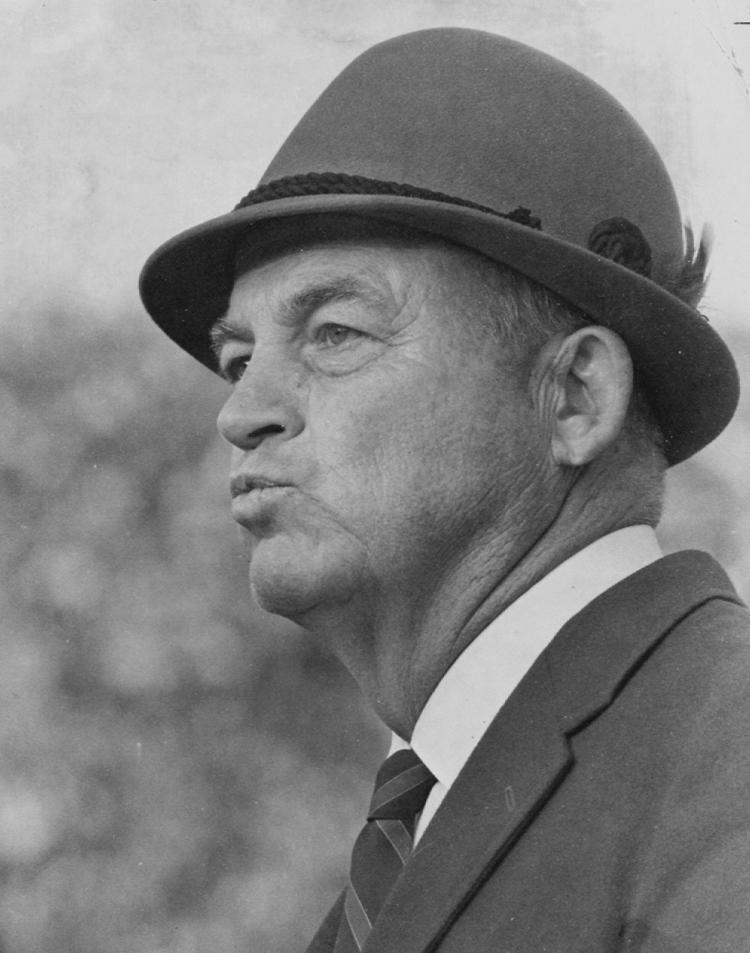 Bob Devaney, 1970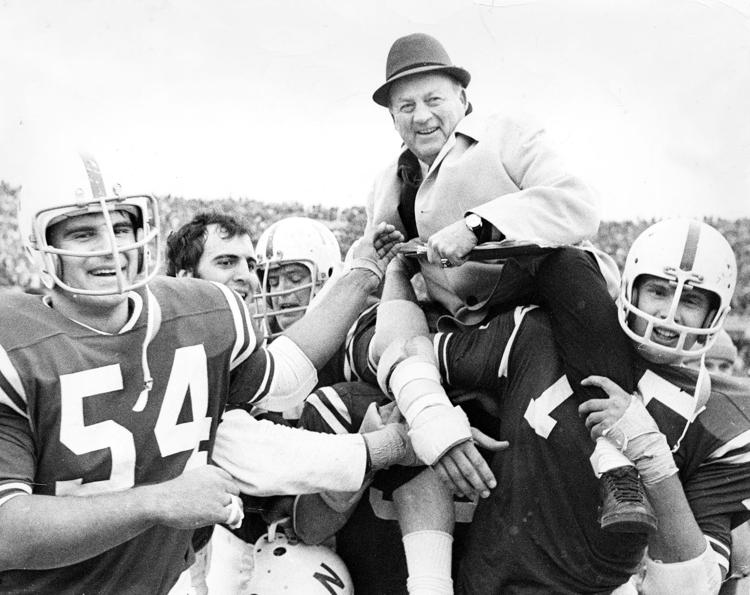 Bob Devaney, 1971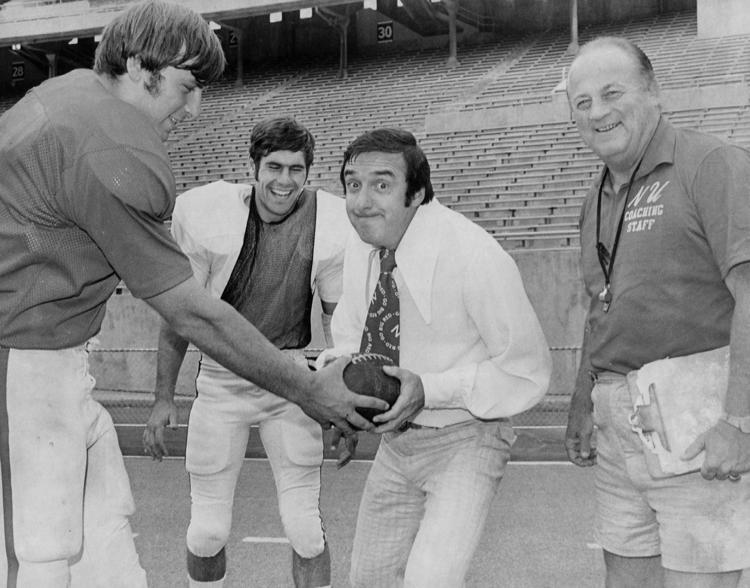 Bob Devaney, 1971
Bob Devaney, 1971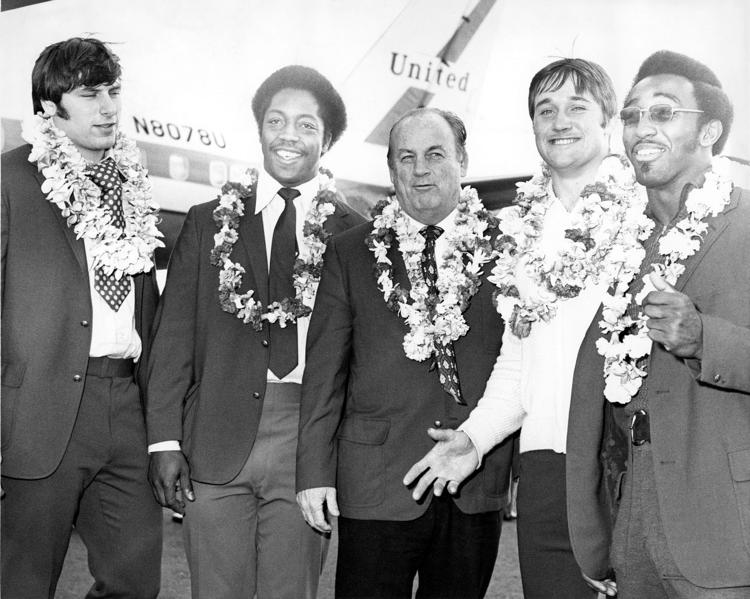 Bob Devaney, 1972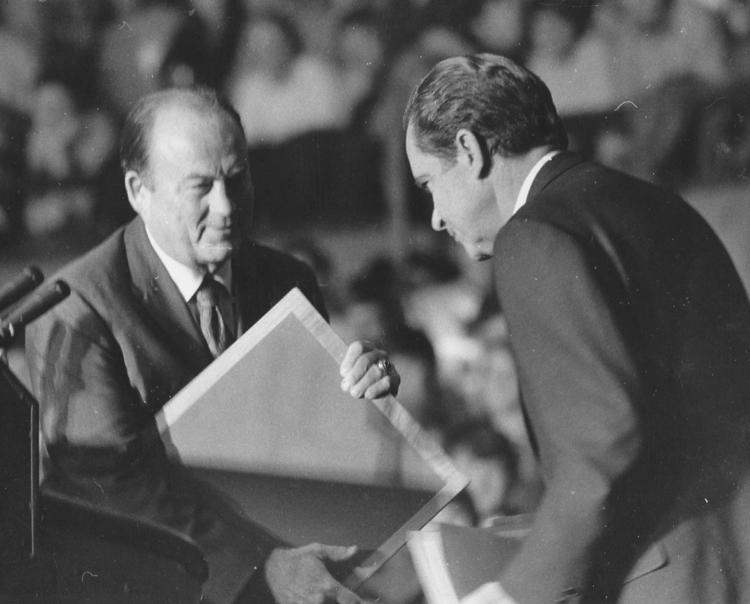 Bob Devaney, 1972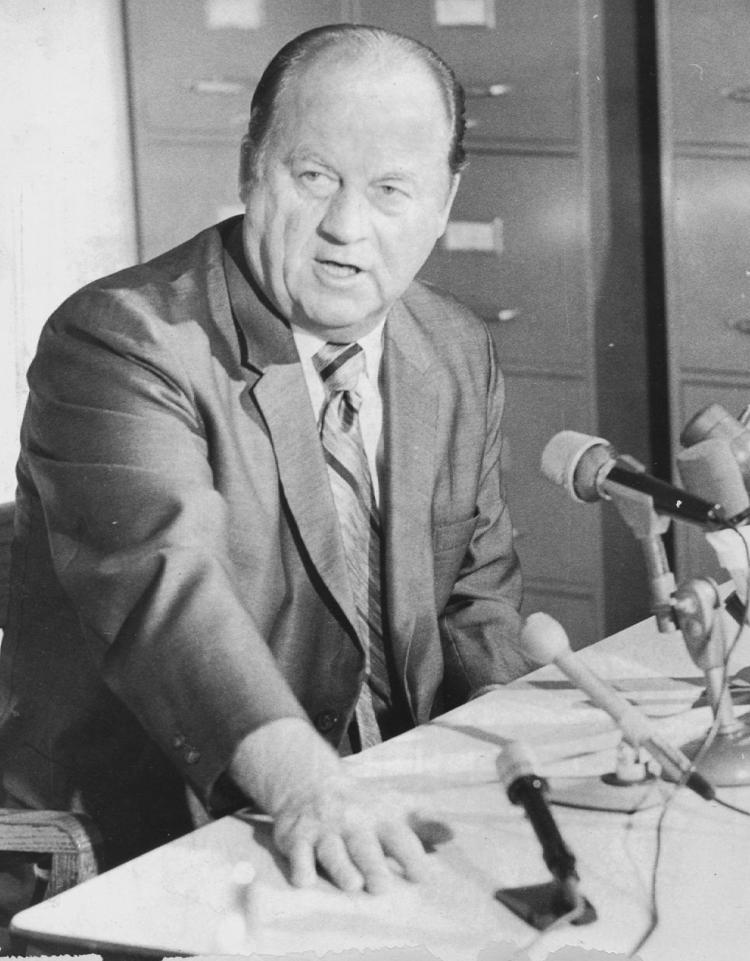 Bob Devaney, 1972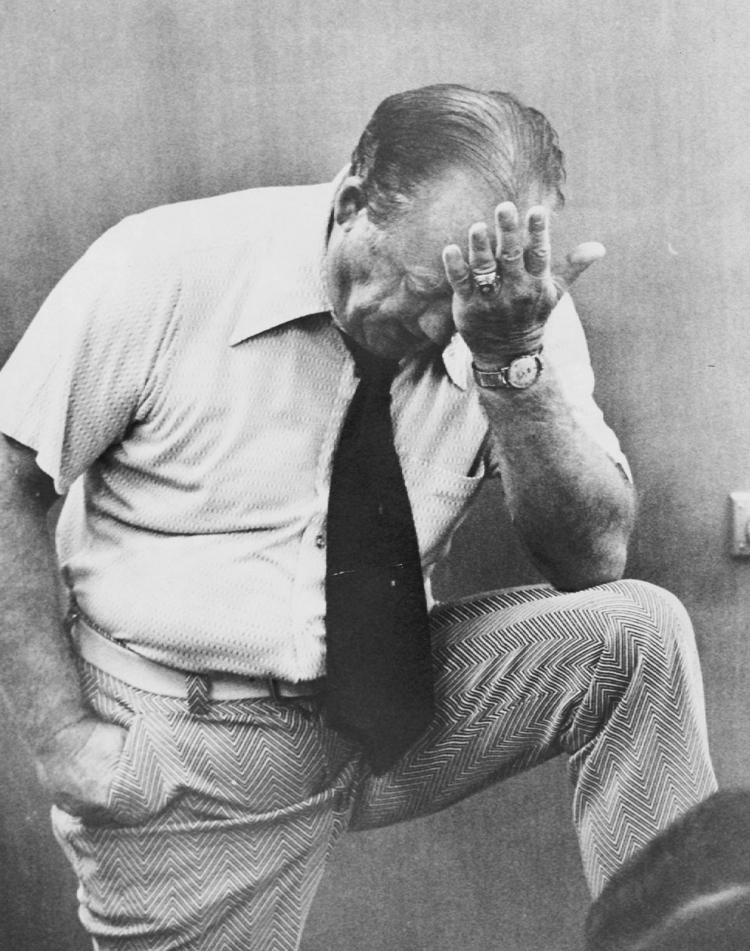 Bob Devaney, 1972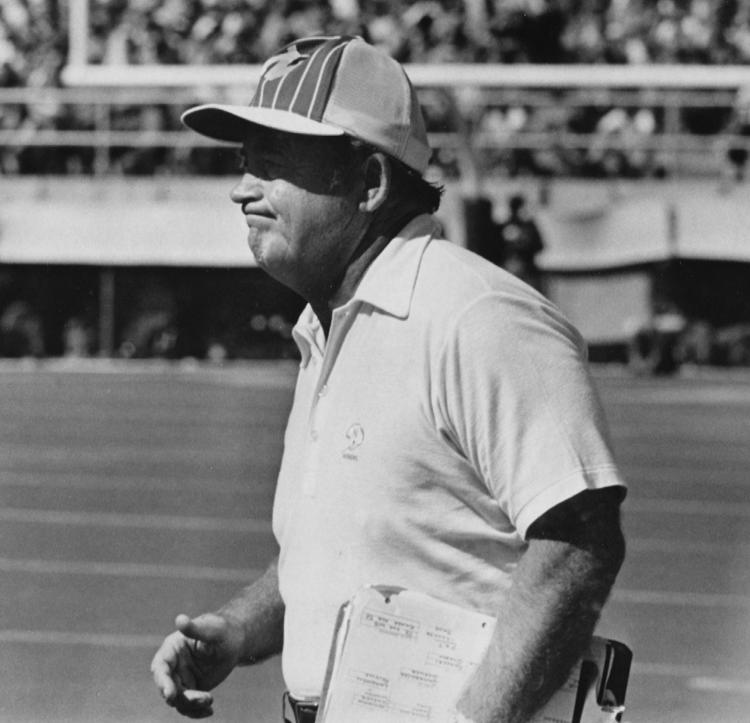 Bob Devaney, 1972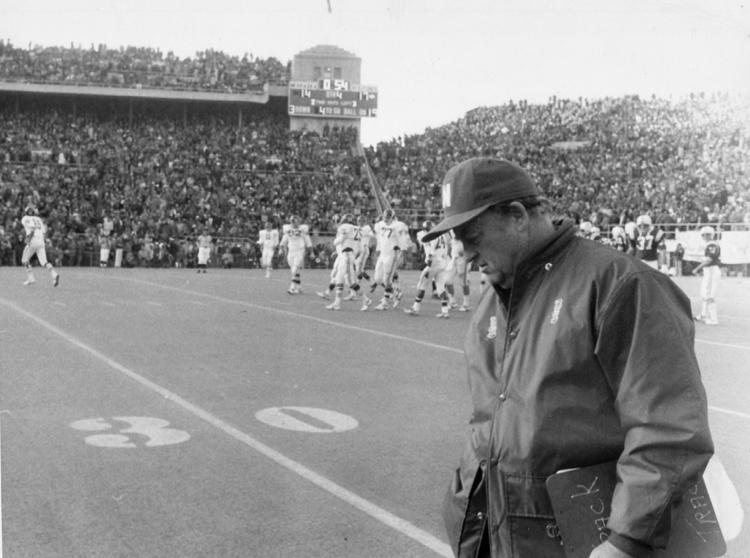 Bob Devaney, 1975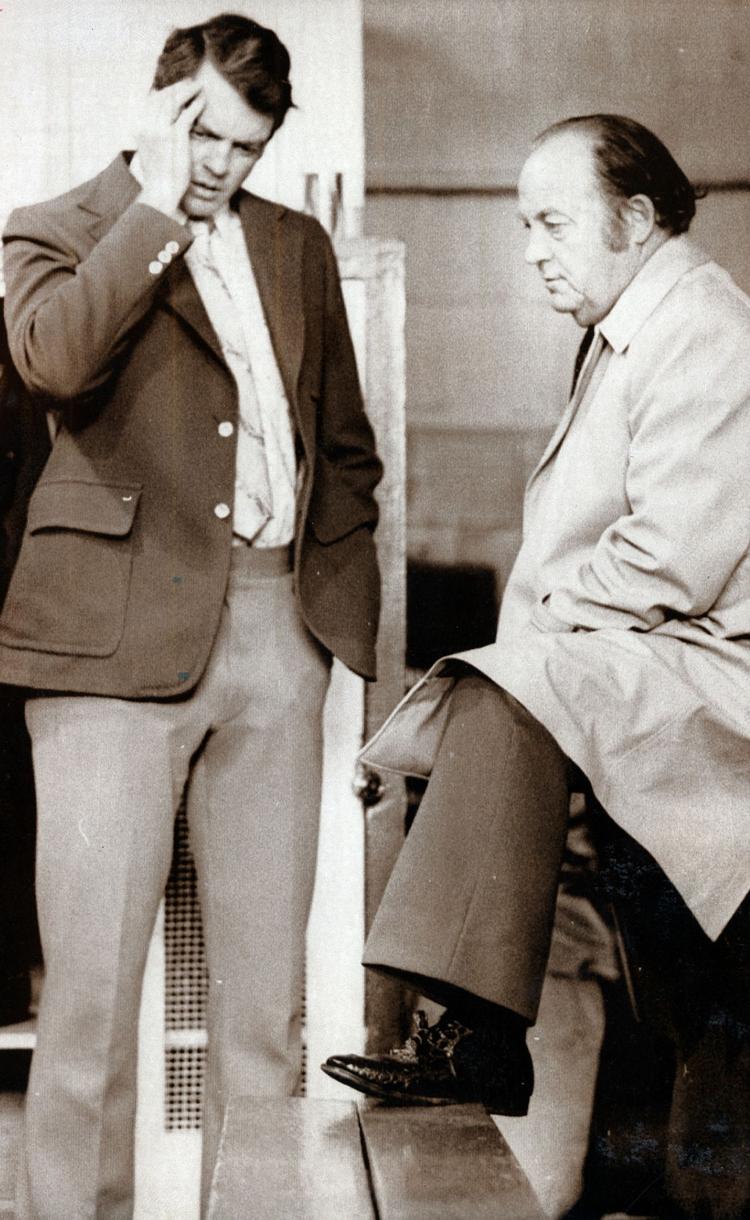 Bob Devaney, 1980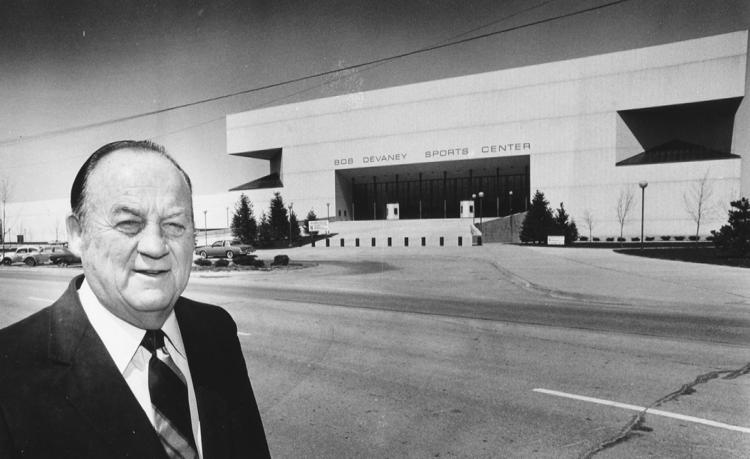 Bob Devaney, 1984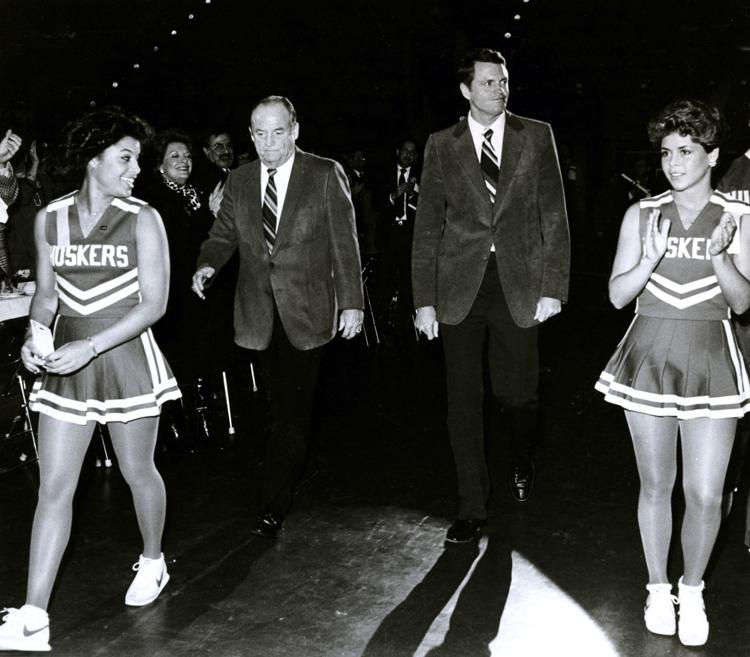 Bob Devaney, 1988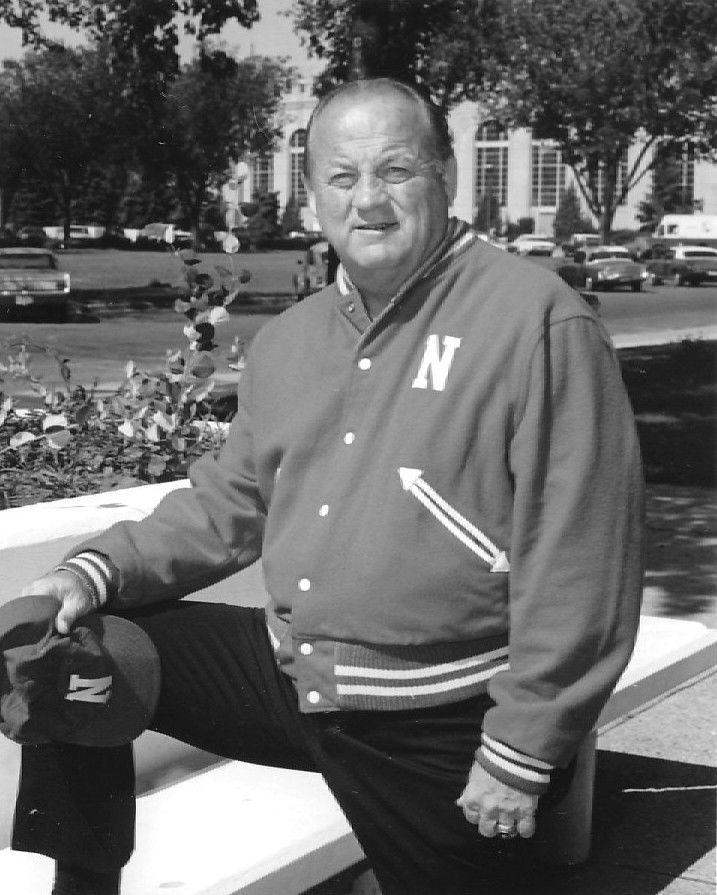 Bob Devaney, 1989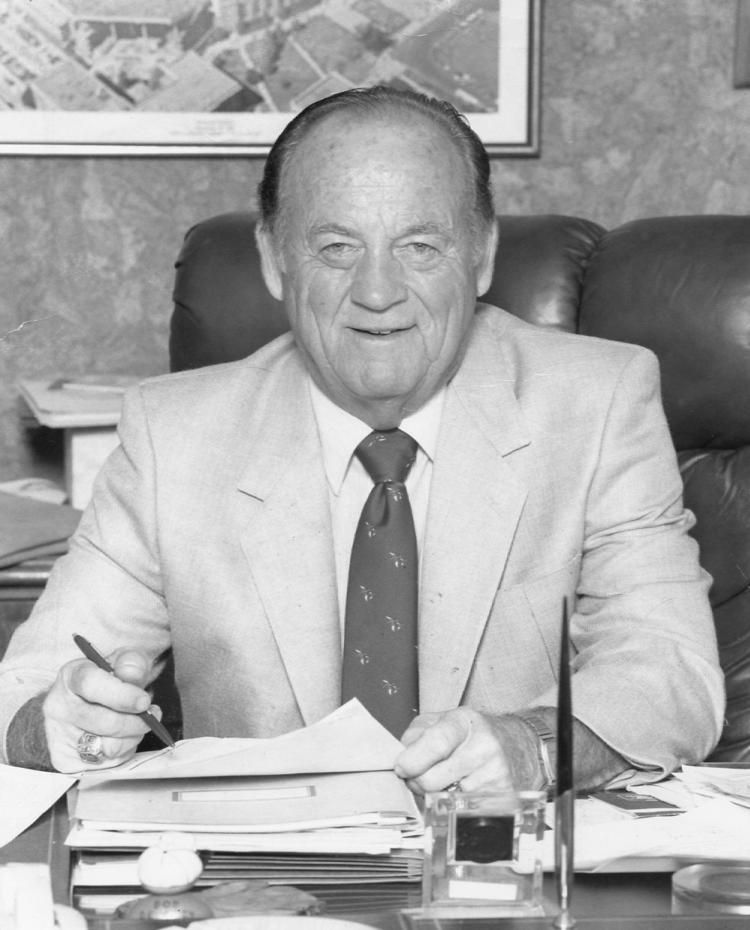 Bob Devaney, 1990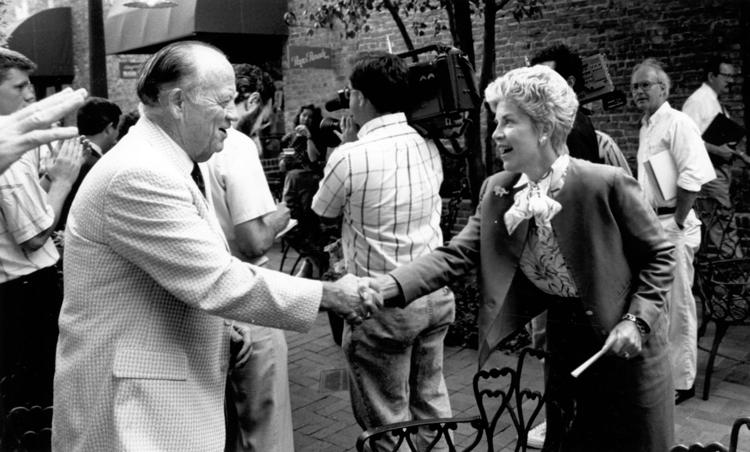 Bob Devaney, 1992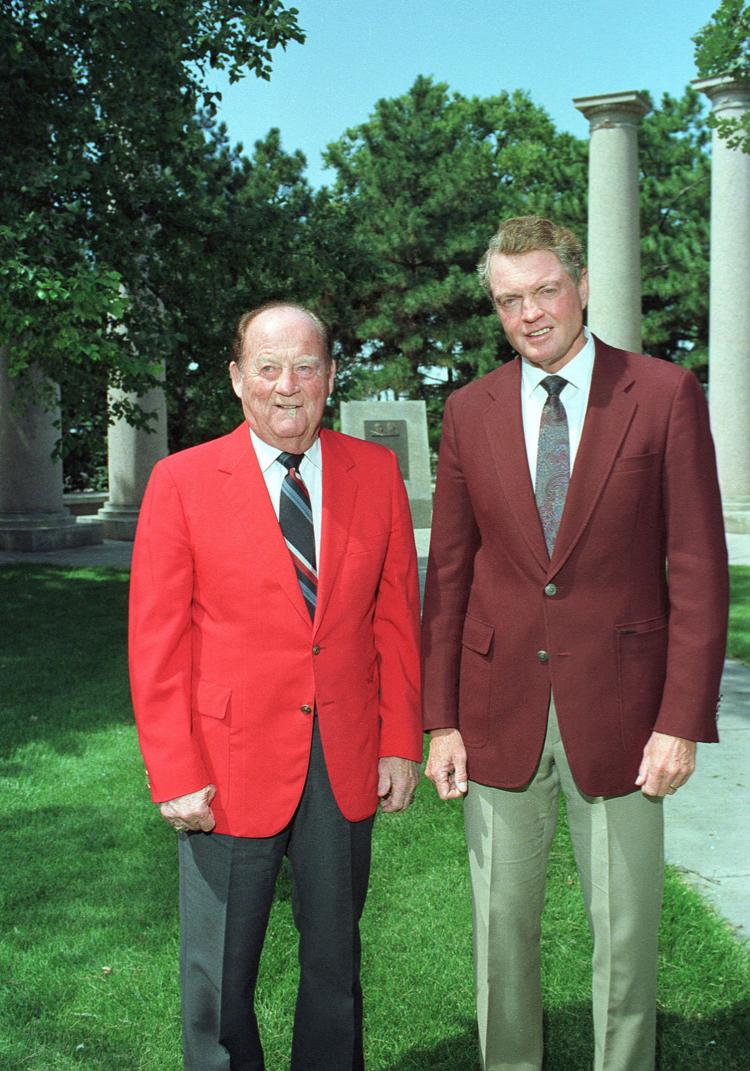 Bob Devaney, 1992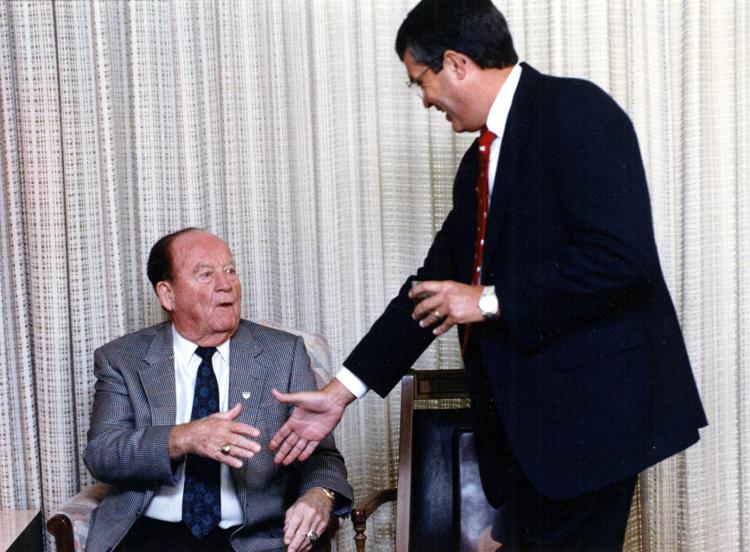 Bob Devaney, 1995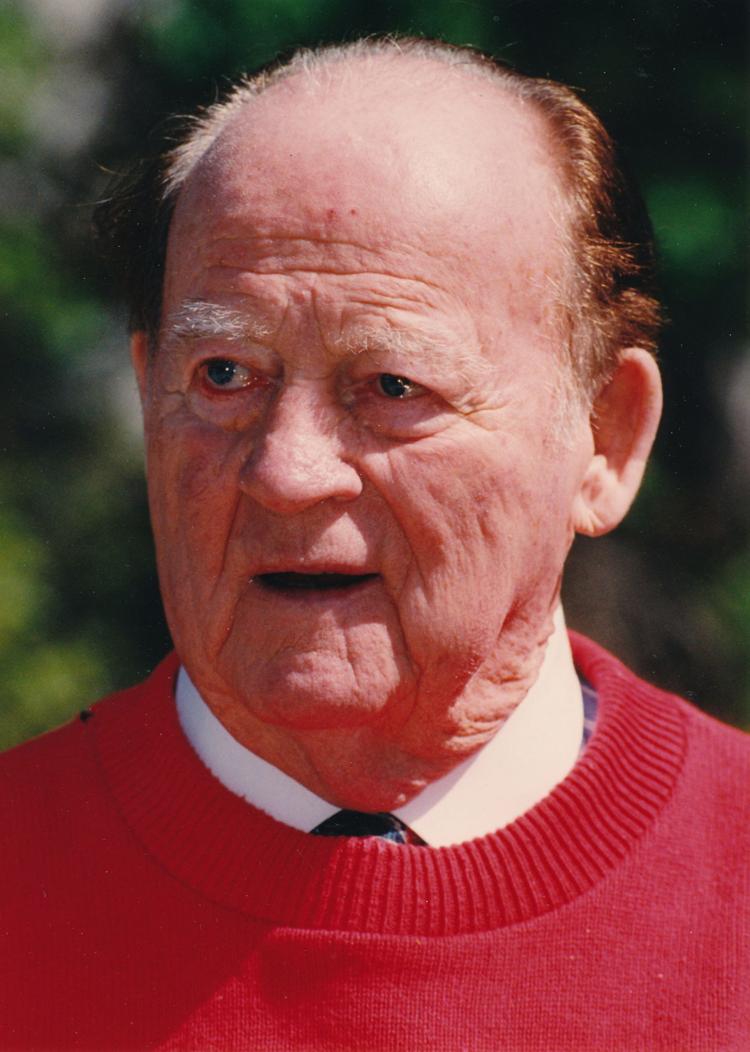 Bob Devaney, 1997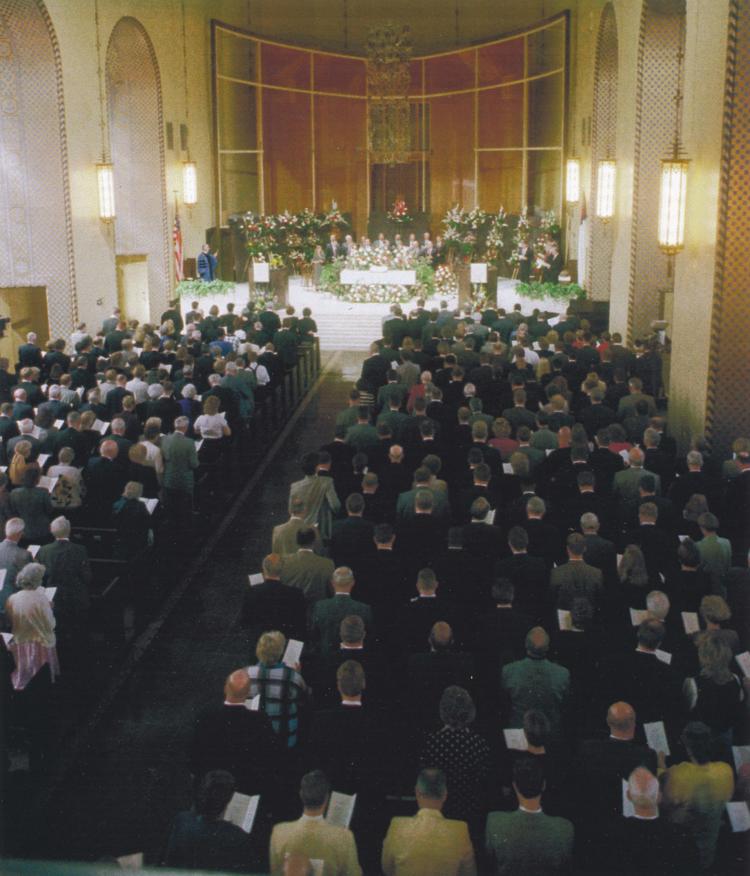 Bob Devaney, 2013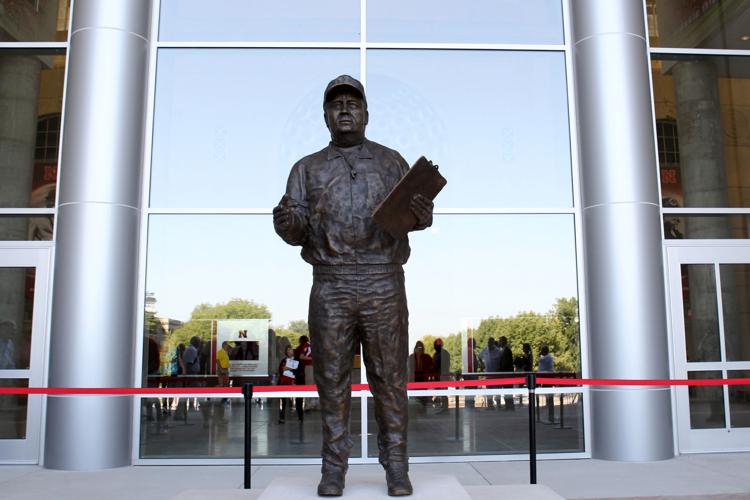 Bob Devaney 1970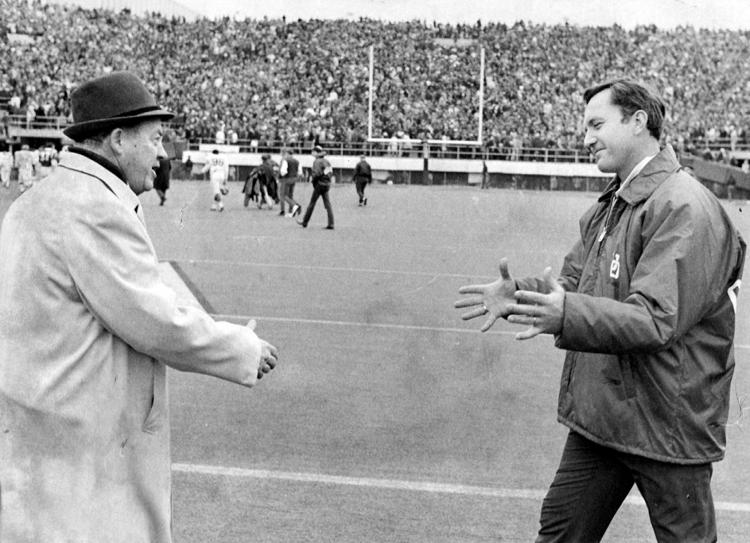 Be the first to know
Get local news delivered to your inbox!