How good is the Nebraska volleyball team going to be this season?
With the lofty standards set for the five-time national championship program, that's a question that won't be answered until December, in the NCAA Tournament.
What we know is the season's work really ramps up when the Huskers begin practice on Saturday. The first match is Aug. 30.
Last year, Nebraska came up just short, losing in five sets against Stanford in the national championship match. The Huskers had a 29-7 record and reached the NCAA Final Four for a fourth consecutive season.
Now the new season is here, and going into it there are ways in which it feels like the Huskers lost a lot from last year's team, with All-Americans Mikaela Foecke and Kenzie Maloney graduating.
"I guess you don't appreciate them until they're not here anymore, and Mikaela and Kenzie I now really realize what great players they were, great teammates, great leaders, great competitors," said Nebraska coach John Cook on Friday during the team's media day. "They set a great example. I watched video (on Thursday with freshman outside hitter) Madi Kubik, and we just watched Mikaela, all the things she did. I said, 'This is how we want to play.'"
But there are also ways in which it feels like Nebraska brings back a lot from last year. Middle blocker Lauren Stivrins was a first-team All-American. Setter Nicklin Hames got really good at the end of the season.
"I just know I really like this team," Cook said. "We have some competitors on it, and I think they hate to lose. And anytime you got a group like that, that's a fun group to coach."
There are several more players who have had great moments as Huskers, including Jazz Sweet, Lexi Sun and Callie Schwarzenbach. Is there another All-American in that group? How far Nebraska goes may hinge on if those players can produce more and be more consistent.
"Mikaela is going to be a really difficult player to replace, and that's why I've already talked to our older players and said, 'You guys have got to make up the difference, so how are you going to get better?'" Cook said.
In Nebraska's favor is that a lot of the major parts of the lineup have been in place since January, after Kubik and libero Kenzie Knuckles enrolled early, and play the positions where the team lost starters.
Of course, there are a lot of minor parts yet to determine. One of those areas is serving, and that's an area that may have cost the Huskers the national championship.
"We got a shot, so that's all I want," Cook said. "I haven't slept for the last couple of nights just because I'm so excited for this season to start, and I'm really glad I feel that way because that's the way it should be. This is a big deal, it's fun, it's exciting."
How does Stivrins think the Huskers can make up for losing Foecke, who ranked No. 1 or 2 on the team in kills each of the past four seasons?
"I don't know yet. We're going to find out," Stivrins said. "I think with this team, the sky is the limit with them, and I truly mean that because this team is so passionate and we're so young and hungry and just the way these girls get after it in the gym, we're going to have a great season."
And Stivrins has an example of how the players are already holding themselves to a high standard and playing for their teammates.
"One thing that I really respected (Knuckles) for was when we were in China she was kind of struggling one day and she and I were roommates that night and we were talking and she was like, 'It bothers me that coach plays me when he shouldn't, like when I'm messing up,'" Stivrins said. "And I was like, 'Why do you say that? You're so young and you're going to work through those things.' And she was like, 'Well I just know that Hayley (Densberger) busts her butt every single day.'
"And to hear those words come from a freshman's mouth, that was really cool for me because just to know that she wants to be good for Hayley, who doesn't get the same opportunities as her, is really something special, and that's very mature of her to say. So that kind of blew me away."
Nebraska Volleyball Media Day, 8.9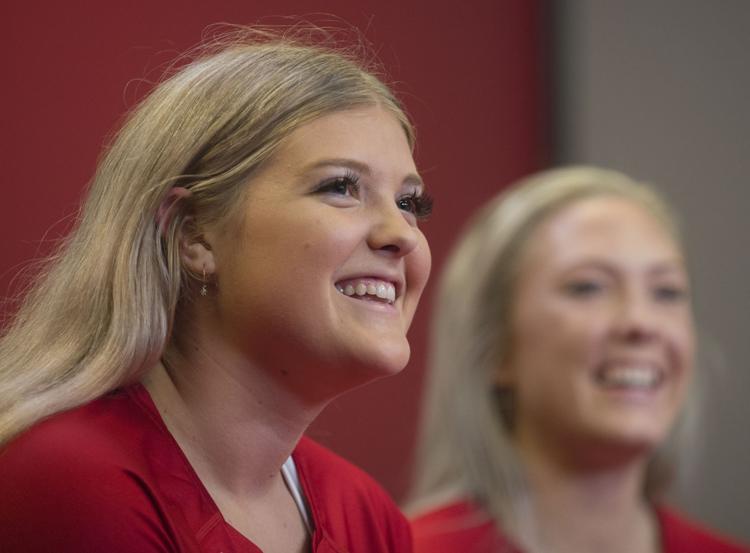 Nebraska Volleyball Media Day, 8.9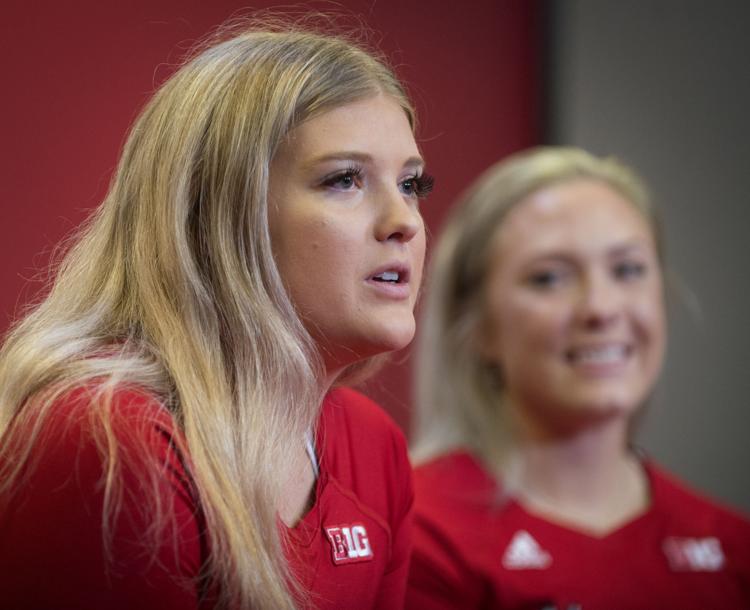 Nebraska Volleyball Media Day, 8.9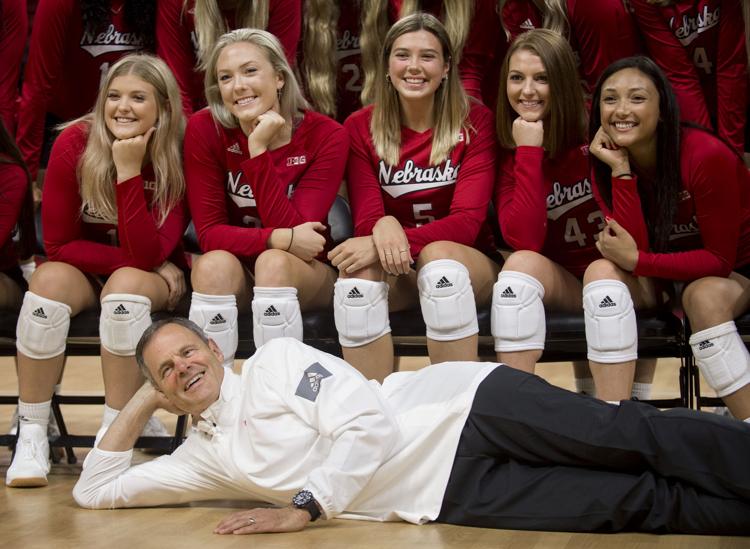 Nebraska Volleyball Media Day, 8.9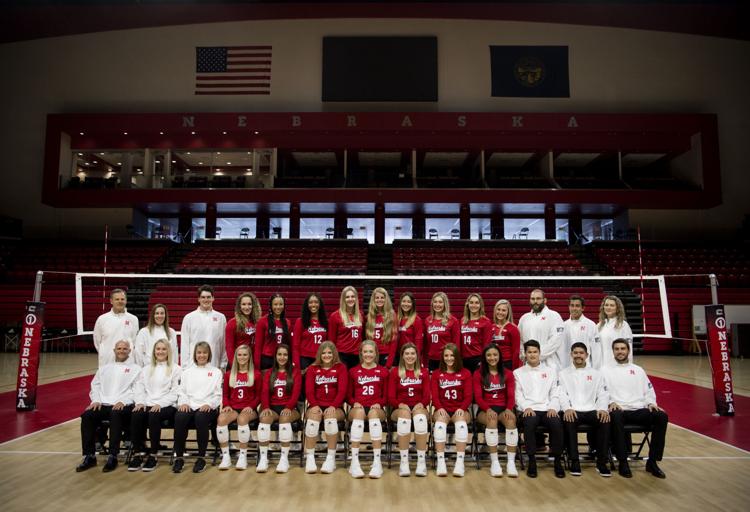 Nebraska Volleyball Media Day, 8.9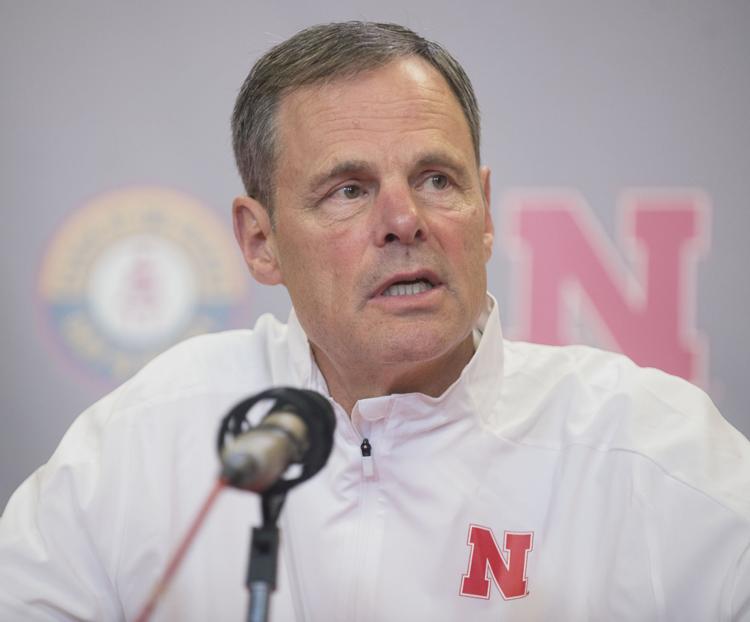 Nebraska Volleyball Media Day, 8.9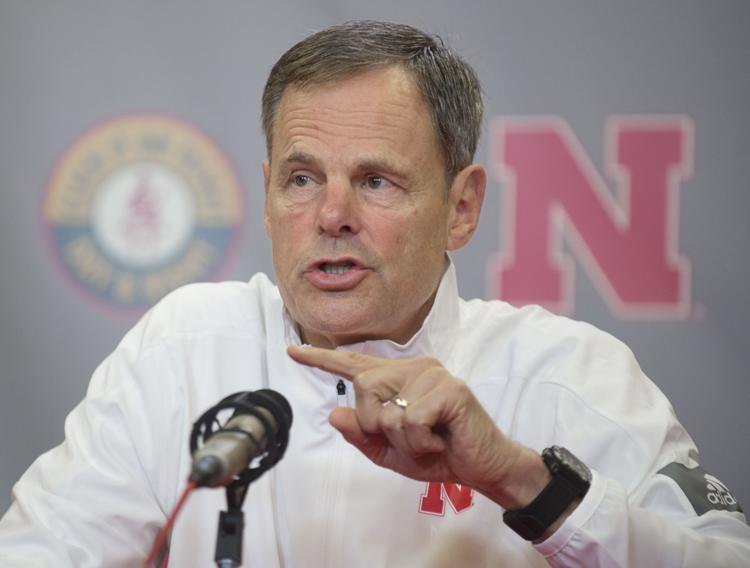 Nebraska Volleyball Media Day, 8.9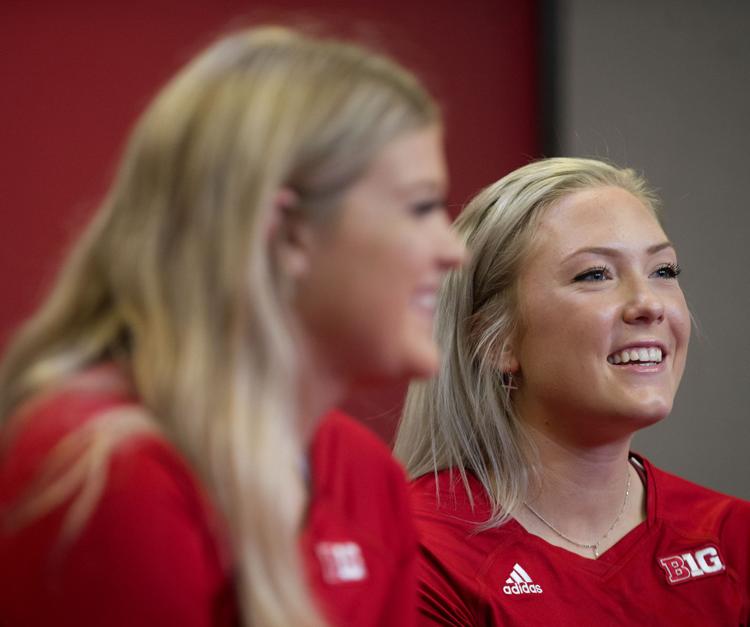 Nebraska Volleyball Media Day, 8.9
Nebraska Volleyball Media Day, 8.9