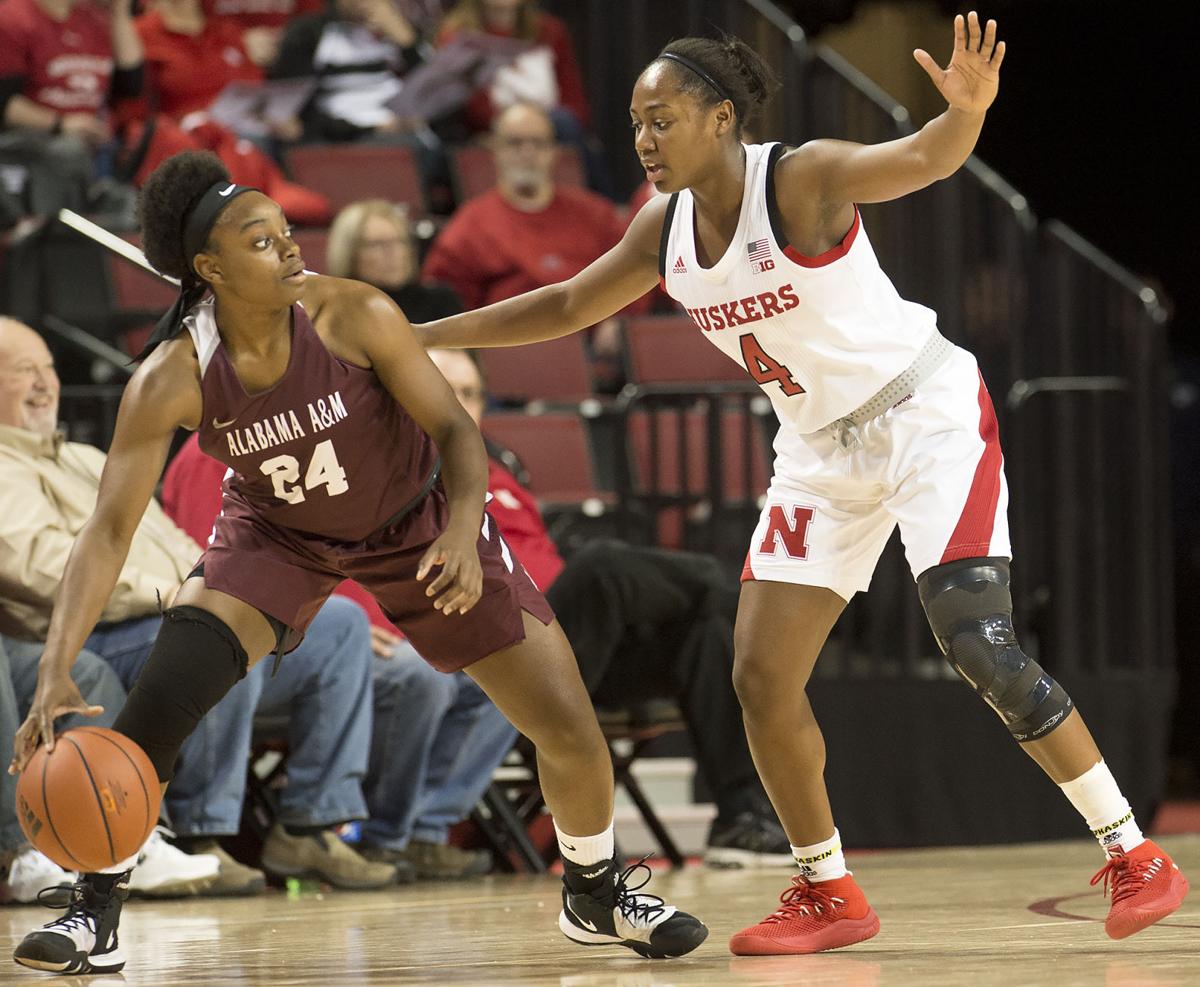 Nebraska women's basketball coach Amy Williams is cautiously optimistic about a lot of things for this season.
That the defense will be better, that Nebraska's experience will help it win more close games and that Huskers' good depth remains that way by staying healthy.
Finding consistency will also be a key part in what success the Huskers find this season. That's consistency from the players, like not following up a game where you score 20 points with a two-point game. And stringing together wins.
"We've been talking about consistency," Williams said. "It's very hard to discuss talking about championships until you've got that consistency. And so that's what we've been striving for."
The Huskers can get a nice start to its season if it can follow up a 22-point win against Alabama A&M in the first game of the season with another win in Sunday's 2 p.m. game against Missouri in Columbia.
It's a great opportunity to build some confidence and get a win that would look good — Missouri was an NCAA Tournament team last year. Also, it's Nebraska's only road game during the nonconference season.
"We've got to get off to a great start (to the season) and not have those peaks and valleys," Williams said.
It's interesting to Williams that Nebraska returned its top seven scorers from last season, but Williams still sees a lot of improvements that can be made for a roster with four sophomores and three freshmen.
You have free articles remaining.
"It's been a unique year because people will talk about our experience, and the truth is, yes, we have our top scorers back from one year ago, but we still have seven players that are freshmen and sophomores," Williams said. "So there is kind of this unique balance of some players that are upperclassmen. Some great leadership with some players like Hannah Whitish and Nicea Eliely who have played quite a bit of minutes in a Husker uniform. But still some young players that are trying to find their way and find their niche."
Williams is excited to see what Nebraska can do this season.
"I just feel excited for this team," she said. "We've been talking about cautious optimism because you know the season is going to come with its share of adversity, and we don't even know what that is going to look like yet. But that's just the nature of athletics and a typical season. There is going to be some things thrown at us that we have no idea what's coming, and how we handle that will really define what this team is capable of."
Missouri graduated Sophie Cunningham, its leading scorer from last season, but returns three starters and welcomed the 12th-ranked recruiting class in the ESPN rankings.
Two of those freshmen, Hayley Frank and Aijha Blackwell, started when Missouri won its first game, 97-89 against Western Illinois in overtime.
"We know from just the recruiting trail that they have some really explosive and fantastic and highly ranked freshmen that have come in to help them replace a player like Sophie Cunningham," Williams said. "I'm quite sure that they're going to be deep, and they're going to be good."
Veerbeek and Cain together: Kate Cain and Ashtyn Veerbeek were each in the starting lineup for Nebraska's first game, with Cain at center and Veerbeek at forward.
It was the first career start for Veerbeek, the sophomore from Sioux Center, Iowa, who played a lot last season at center when Cain came to the bench.
"I worked really hard to be able to expand my role and get to be able to play with Kate, so getting that opportunity feels good and we're excited, and hopefully we can keep rolling with that," Veerbeek said.