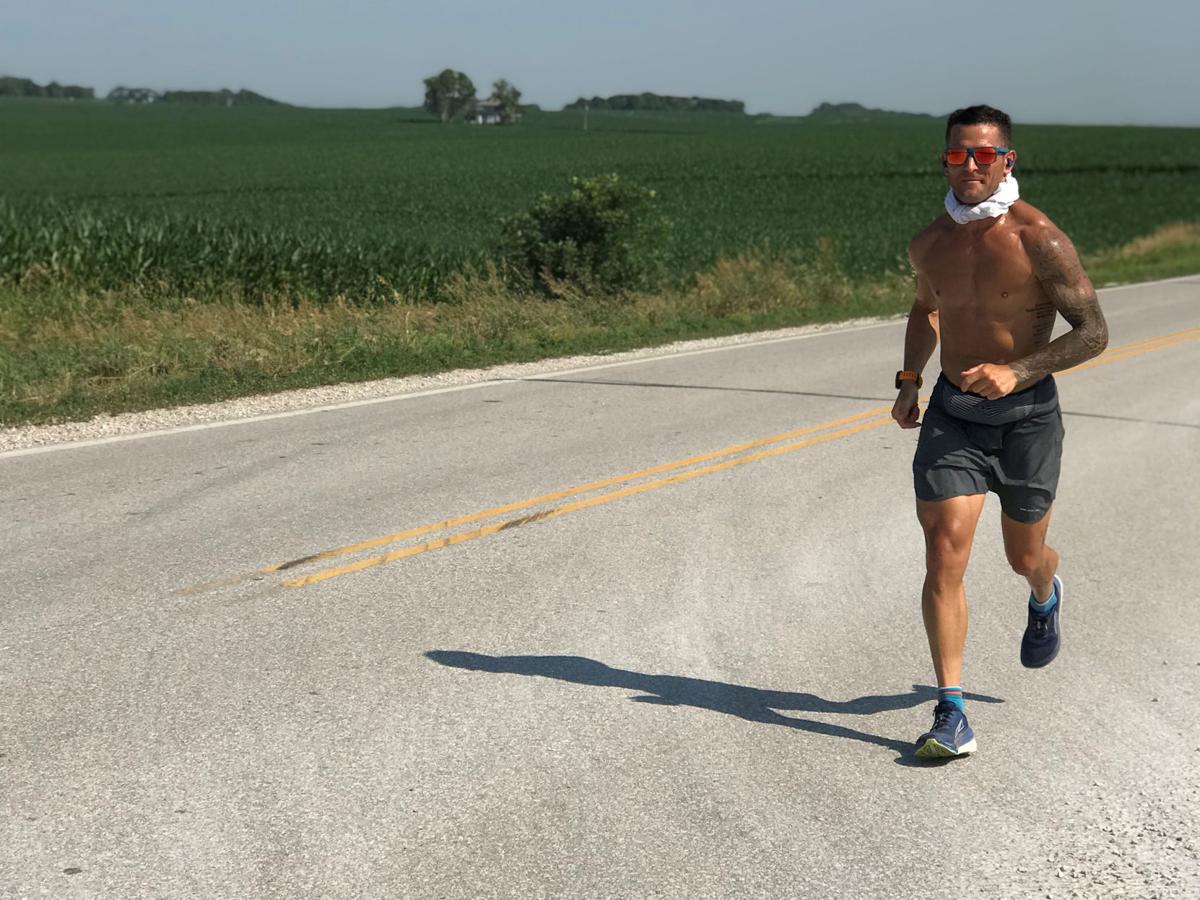 What drives a person to run the equivalent of five marathons back-to-back-to-back-to-back-to-back across a desert where the average temperature sits at 116 degrees during the summer time while also dealing with nearly three miles' worth of elevation change?
"I am unapologetically curious, and being an athlete—not so much competing with other people, but with yourself and prior experiences or prior distances, you always get that little sliver of curiosity, that's deep three," said Adam Monke. "Do you think you can do that?"
Monke is no stranger to long distance competitions, running a myriad of ultra long races, but his latest endeavor might be the toughest.
Monke will run in the Badwater 135, affectionately known as "The World's Toughest Foot Race, which spans from Badwater Basin in Death Valley, California to Whitney Portal.
The race starts 280' below sea level and ends at 8,300' above sea level, covering three mountain ranges over the course of 135 miles with 14,600' cumulative vertical ascent and 6,100' cumulative descent.
The rule in the Monke household is if it does challenge you, if it doesn't scare you a bit or give you goosebumps, well then 'it's probably not worth doing."
"It's not that I have to run 100 miles on foot," Monke said. "Because don't get me wrong is not pleasant. Right. It's not a pretty, it's tough, hard. It's arduous, but that's the point.
"Every time I finish one of these races, I think that's half the award for me, but every time I finish one, I feel a little bit of that sense of accomplishment, but then above that is to do hard things, it's good for us, right? It's good to do hard things."
The final push of preparation for the race started five weeks prior to the race.
"I have almost 30 100 mile finishes and they I've never had to train for the unknown, like this, with the heat, and all the various elements that this race offers," Monke said.
Attempting to acclimate to the extreme desert heat while not being in a desert has been a point of emphasis for Monke during the block.
While most people tried to find air conditioning or at least shade the day the heat topped out at 110 degrees in Nebraska, Monke was getting a run in.
He set off for a light 10 mile trip—after covering 25 miles in the morning—while wearing his winter running gear.
"And I tell you under that jacket, in the heat of the day, when it was that hot, it had to be 180 degrees," Monke said.
Finding time to fit the 150 to 180 miles typically means long runs before the sun starts the crest over the horizon. When you are trying to prep for a desert, the cool summer mornings of the Midwest won't cut it.
So, Monke rearranged his schedule to put in some road time during the middle of the day, in addition to "countless hours" in a dry sauna.
"I find myself trying to get on being consistently comfortable with being uncomfortable," Monke said. "And I think the more times I can do that here on the home front in the Nebraska heat, humidity, the better off I'll be when I get to Death Valley."
The race, with just 86 racers including 48 first-time runners like Monke, is set to begin in the evening of July 19 and run through July 21.
"I don't know if we can ever really truly be ready to go run 135 miles in Death Valley," Monke said. "But I guess, just keep showing up, try to find that rhythm and consistency every day and and put yourself in the best position to succeed on race day."