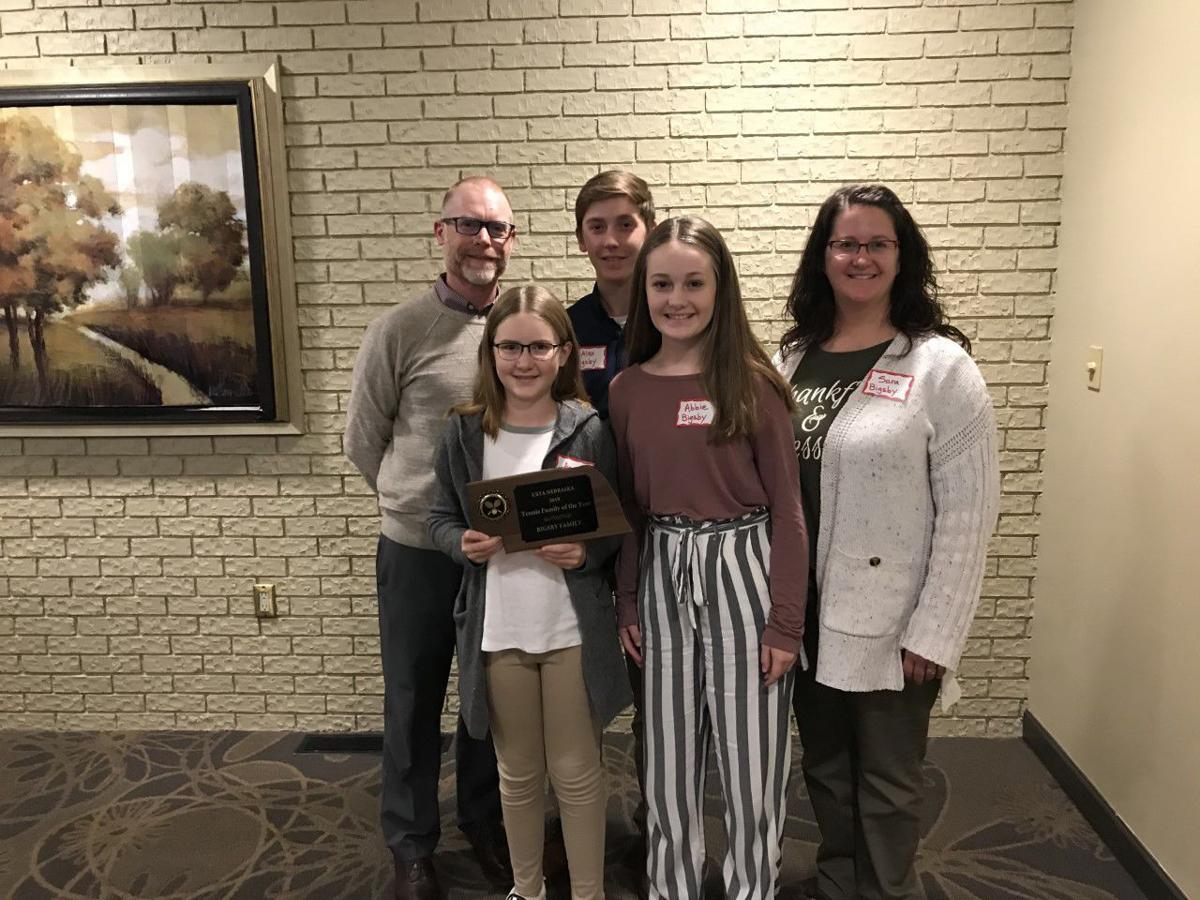 The Justin and Sara Bigsby family of Fremont was honored Sunday during the 38th Annual Nebraska Tennis Association Hall of Fame Awards Banquet at the Fremont Golf Club.
Justin, Sara and their children, Alex, Abbie and Anna, were named the Tennis Family of the Year by the NTA.
Justin, the head coach at Fremont High School, currently serves as the NTA Junior Competition Committee chair as well as the NTA representative on the Missouri Valley Junior Competition Committee.
Justin and Sara run all the Fremont junior tournaments during the summer. Justin usually serves as the tournament director while Sara facilitates the tournament desk. Alex, Abbie and Anna all help with various behind-the-scenes aspects, including set-up and tear down, concessions and helping at the tournament desk.
Justin has facilitated junior tennis lessons (group and private), junior leagues and free hitting sessions for more than 20 years. Alex has begun working with the Fremont Family YMCA in helping with group lessons as well as offering private lessons.
Alex, a junior at FHS, finished fifth last month in the Class A No. 1 singles division during the state tournament in Omaha. Alex, Abbie and Anna have volunteered with 10-and-under orange and red ball groups during the summer. All three compete in local district-level tournaments. Abbie, a freshman at FHS, will compete for the Tigers next spring.
Justin has also served on the Fremont Tennis Association board for more than 15 years. He has been a member of the NTA board for more than 10 years, holding the offices of secretary, vice-president, president and immediate past president.
Be the first to know
Get local news delivered to your inbox!