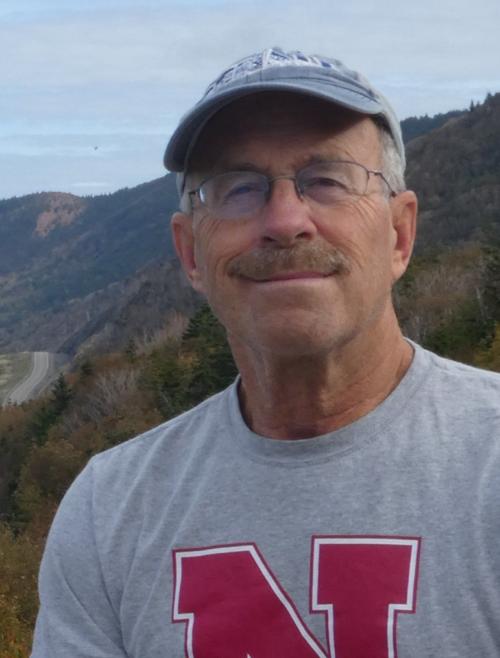 Doug Hartman has made an impact in the local tennis community as a player, coach and volunteer. On Sunday, the Fremont man's various contributions will be recognized at the state level.
Hartman will be inducted into the Nebraska Tennis Association Hall of Fame during a banquet at the Fremont Golf Club. A cash bar reception is scheduled for 4 p.m. followed by a buffet dinner and awards at 5.
Hartman will be joined in the 2019 class by Jim Jorgensen of Blair and Troy Saulsbury of Kearney. Other awards scheduled to be presented include The Tennis Family of the Year which will go to the Justin and Sara Bigsby family of Fremont.
Chris Westergaard, a 2018 HOF inductee, competed in doubles for many years with Hartman.
"He is very deserving of this honor," Westergaard said. "He served 21 years as the coach at Midland (University) and he stills volunteers for everything. He has helped with the Tennis Buddies program (through the Fremont Tennis Association) for several years now."
Hartman has been a member of the FTA for more than 40 years. He still competes in most area tournaments and several USTA teams, including going to sectionals again this year.
He guided the Midland tennis squads for more than two decades until 2005. He also ran the Fremont Tennis Association's Men's League for several years.
You have free articles remaining.
Jorgensen excelled in baseball as a student at Dana College in Blair and is a member of the Vikings' Athletic Hall of Fame.
Jorgensen taught tennis clinics for 10 years in Blair through that city's parks and recreation department.
Jorgensen is a two-time National Public Parks champion in singles and doubles. A member of the first men's USTA league team, he competed for more than 35 years.
He has been ranked No. 1 in singles and doubles in Nebraska and the USTA's Missouri Valley region numerous times. He continues to play tennis two to four times a week in Fremont or Omaha.
Saulsbury is the head tennis coach at Kearney High. He also puts together and leads winter and summer clinics, organizes tournaments and competes in various tennis events in central Nebraska.
Justin Bigsby is currently the head boys tennis coach at Fremont High School. He and Sara are the parents of Abbie, Anna and Alex. Earlier this month, Alex Bigsby, a junior for the Tigers, finished fifth in the Class A No. 1 singles division of the state tournament.
Justin Bigsby currently serves as the NTA Junior Competition Committee Chair as well as the NTA representative on the Missouri Valley Junior Competition Committee. He also serves as the tournament director for Fremont summer tournaments while the family helps in various ways for those events.
Justin has also been on the Fremont Tennis Association board for more than 15 years and has worked on the NTA board for more than 10 years. He will also be recognized at the banquet as the High School Coach of the Year.
Westergaard said tickets still remain for the event. They can be obtained by contacting Kerri Pentel at 402-719-2880 or via email at: apentel@hotmail.com.