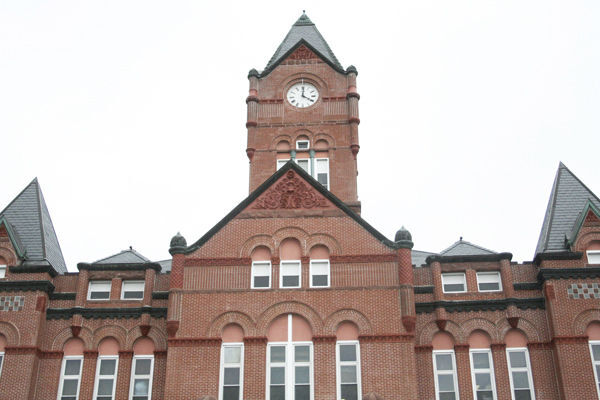 PLATTSMOUTH – An Eagle man was taken from Cass County District Court in handcuffs Monday morning after a judge revoked his bond in a sexual assault case.
Casey B. Clifton, 38, appeared in court for a hearing to determine whether he would remain free on bond or go into custody. A jury convicted Clifton of two felony charges on Oct. 23. Jury members found him guilty of a Class II felony charge of first-degree sexual assault and a Class IIA felony charge of incest. They acquitted him on a Class IIIA felony charge of sexual assault of a child-third degree.
Authorities arrested Clifton last year after a female victim told authorities about his behavior. She said Clifton had inappropriately touched parts of her body more than 100 times over the previous six months. The teenage victim said this behavior happened in a hot tub, bathroom and bedroom.
Clifton took part in a trial from Oct. 21-23 in Cass County District Court. Clifton, the female victim and the female victim's mother testified before the jury. Members of the jury deliberated for approximately 90 minutes before delivering a verdict at 5 p.m. Oct. 23.
The court set a sentencing date of Jan. 11 after the verdict was announced. The court also granted Clifton's request to remain free on a bond of $100,000, 10 percent, at that time.
Deputy County Attorney Steven Sunde asked the court on Monday to reverse that decision and send Clifton to jail. He said a courthouse staff member informed the county attorney's office that a truck had allegedly followed her from the courthouse to a residential area after the verdict.
Sunde told the court the truck began following the employee's vehicle on Main Street at approximately 5:20 p.m. The two vehicles made several lefthand and righthand turns through Plattsmouth neighborhoods. The employee was alarmed by the behavior and took down the license plate number of the truck. It came back as being registered to Clifton.
"I see her reporting factual things here," Sunde said. "There's no reason for her to make this up. We looked up the license plate number she wrote down and it was his truck. I have no doubt that what she says is true."
Defense attorney Jeffrey Gaertig told the court he had been with Clifton throughout the afternoon and was present when the verdict was read. He remained with Clifton and family members until leaving the courthouse at 5:15 p.m.
"He was with me and I was with him," Gaertig said. "I can vouch that this did not happen."
Gaertig asked the court to allow his client to remain free on bond. He said Clifton wanted to visit family members and get personal items in order before early January.
Sunde said he believed Gaertig but said statements by both Gaertig and the courthouse employee could be true. There was a five-minute gap between when Clifton and the defense attorney parted ways and the start of the alleged following of the vehicle, which meant the allegations by the courthouse employee were plausible.
"I've been doing this long enough to not believe in coincidences," Sunde said. "The only reasons I can think of for this behavior would be to either intimidate her or to gather intelligence about her. It's deeply alarming."
District Court Judge Michael Smith spent several minutes reviewing affidavits from both sides before making his decision. He felt the evidence presented by Sunde warranted immediate action. Smith revoked Clifton's bond and ordered him to proceed directly to Cass County Jail.
"It's too much of a coincidence for me," Smith said.
Clifton will remain in Cass County Jail until the Jan. 11 sentencing date. He will take part in a pre-sentence investigation process from the jail.
Be the first to know
Get local news delivered to your inbox!